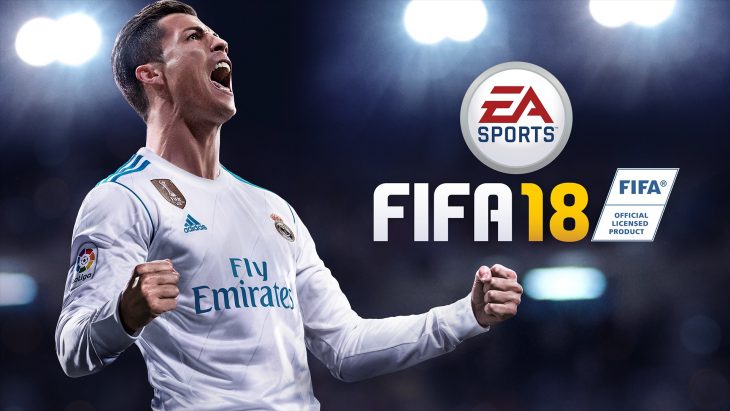 Electronic Arts have announced a host of sales stats for their flagship FIFA series that highlight both its current and long-term success.
The most recent version of the franchise, FIFA 18, has shipped 24 million copies to date. That takes the total number of games shifted in the series to 260 million over its 25 year lifespan.
You don't need a degree in mathematics to work out from these figures that the FIFA series is just about as safe a bet as you can get in the games industry. On average, FIFA has shipped 10 million units per year across numerous different console generations – from the Mega Drive and SNES through to the PS4 and Xbox One.
Moreover, EA's skill in maximising the opportunities afforded by console progression (such as the appearance and development of online gaming) is highlighted by the fact that FIFA 18 could well be the most successful FIFA yet. Despite being released in September 2017 it remains in the top ten of the most recent Ukie games chart and sold particularly well throughout the summer thanks to tie-ins with the 2018 FIFA World Cup in Russia.
Indeed, EA stats reveal that 15 million unique individuals played the DLC add-on for the World Cup. FIFA is also a popular and high-profile member of the e-Sports industry.
EA's figures show that the franchise is performing exceptionally well in the Asian market. FIFA Online 3 and 4, exclusive to Asia, have over 115 million registered players. The franchise is also expanding into the ever-growing mobile gaming market and has made a significant impression thus far: FIFA Mobile has achieved 193 million installs to date.
FIFA 19 is set to release later this month and looks in prime position to capitalize on the current success of the IP. FIFA has recently seized official UEFA Champions League rights from its long term rival, Pro Evolution Soccer, and PES 19 endured a disappointing first week of sales.
Could it be that even diehard PES converts have decided to wait for FIFA 19 to arrive before parting with their cash this year? If so FIFA will continue to grow and retailers and wholesalers will no doubt be keen to ensure they can meet demand for such a reliable and long-running franchise.