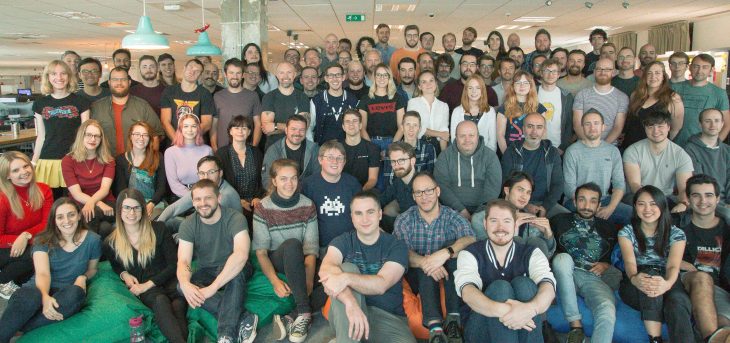 Electronic Arts have announced that they'll be moving the development of the Need for Speed series back to Criterion.
Pending Swedish Union agreement, the current developer of the franchise, Ghost Games, is set to become EA Gothenburg once more. Instead of making games under their own steam, the studio will become an engineering hub that provides support to other EA development studios.
A representative from EA explained that the team at Ghost Games (EA Gothenburg) have specialized expertise in engineering. Many of them are architects of the Frostbite engine, which is a key part of a number of ongoing projects with EA at this time. For this reason, the studio will remain where it is, as well as some of the employees who work there, since it seems that location is key to the Frostbite engine and its associated projects.
While Ghost Games (EA Gothenburg) will remain where it is, many members of the creative team will be moved over to Criterion, as well as other places within EA. Unfortunately, 30 roles are at risk as part of this transition.
EA is already aware of the members of staff that they wish to transfer, and those they wish to stay on as part of the engineering team. While EA hopes to place as many staff as possible at other locations within EA, it sounds as if this may not be possible.
Ghost Games has been the developer behind the Need for Speed games since 2013. They created the past four games, Need for Speed: Rivals, the 2015 Need for Speed reboot, Need for Speed Payback in 2017, and last year's entry, Need for Speed Heat.
EA described how it's been difficult to attract the right talent for the Need for Speed games to Gothenburg. However, with Guildford being something of a development hub for games, Criterion is perfectly placed to attract and work on the Need for Speed franchise for the foreseeable future.
Criterion has developed two Need for Speed games, Need for Speed: Hot Pursuit in 2010, and Need for Speed: Most Wanted in 2012. Previously the developer produced the beloved Burnout series, but there hasn't been a new release for that franchise for a number of years now.
Criterion downsized in 2013, and many employees moved over to Ghost Games. Even now a UK Ghost Games team exists within Criterion. At the time the developer was working on a few different projects, one of which was a canceled extreme sports game.
Since 2014, when Criterion's Studio Founders Alex Ward and Fiona Sperry departed the studio, Criterion has been working as a support studio for EA DICE on Star Wars Battlefront (plus it's VR mission), Battlefront 2, and Battlefield 5.
A representative from EA described Criterion as a studio with a strong passion and history for racing games, as well as a vision for what they want to create. They added that this is the studio that will take the series to next-generation consoles.
EA is excited for the changes ahead, both with the refocus of the engineering team in Gothenburg, and the move for staff and the Need for Speed franchise to Criterion. While Ghost Games has created some of the best Need for Speed games in recent memory, attracting the right talent to put together a triple-A team that will take it to the next level just hasn't happened. With Criterion's skill and location, the Need for Speed franchise can flourish like never before.