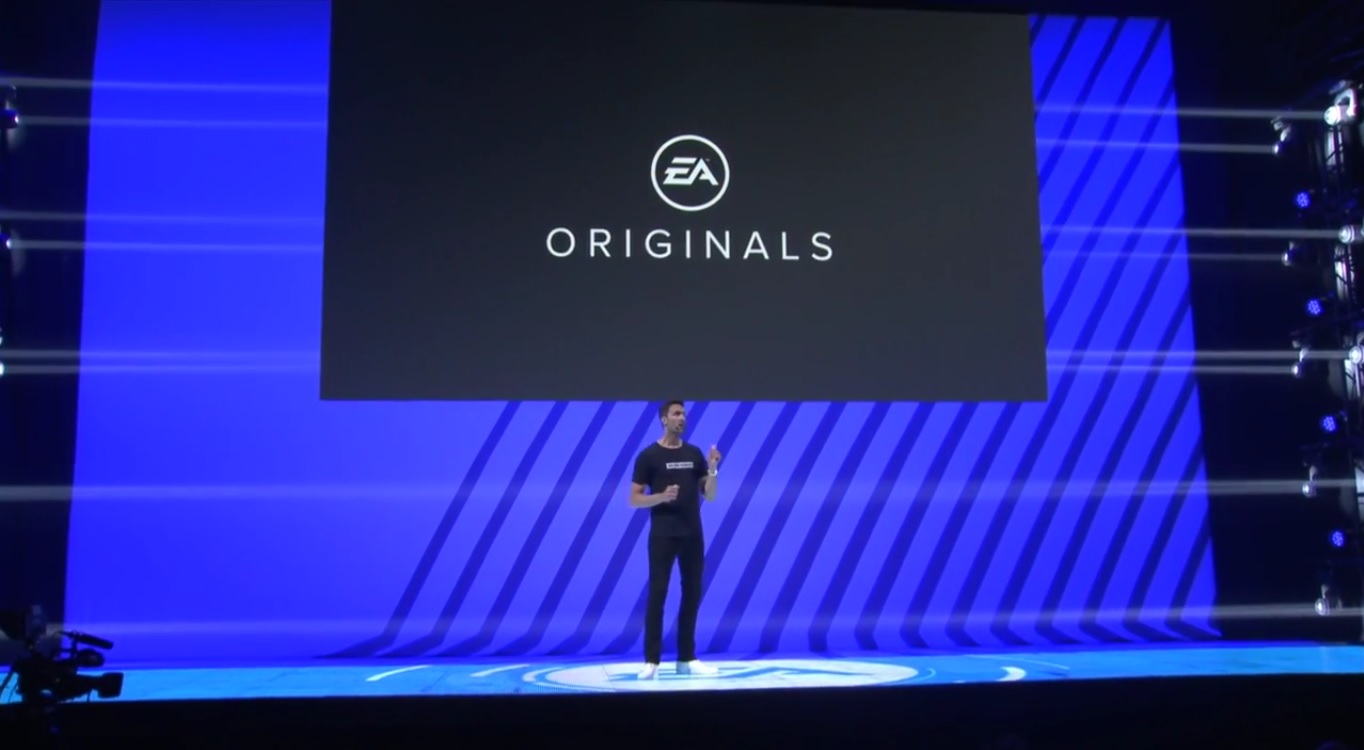 Although they won't be present at this year's E3, EA's Play event detailed numerous revelations, including the announcement of a brand new arm of the firm, which will be solely dedicated to the publication of indie titles. They also demonstrated a video which detailed a brand new Star Wars game.
The publishing and developing heavyweight revealed to the world a new direction EA will be undertaking, as they will create their own proprietary label for indie game development. To be called EA Originals, the label will fund and release projects made by small and burgeoning developers.
EA's press release mentioned that the decision to move into the indie game world came about through their commitment to seeking out the next great game and new talent sources. EA hope that Originals will give smaller developers the chance to get their games noticed and out into the hands of the public.
Three main focuses have been identified for EA Originals. Firstly, they aim to bring to life 'unique, gorgeous, innovative and memorable' games and distribute them widely to a worldwide gaming audience. Secondly, Originals hope to support and develop small gaming companies, encouraging talent to grow in all areas of the gaming industry. Finally, EA wants to offer financial security, minimising risk for developing new IPs and supporting indie developers through the harsh commercial realities of game production.
The first game to be published through EA Originals is called Fe, a project by the Swedish developer Zoink. 'Full of discovery, conflict, and relationships', Fe appears to be a 3D platformer somewhat reminiscent of Ori And The Blind Forest.
EA's Play event also marked the announcement of a new Star Wars game, produced by Visceral and ex-Naughty Dog producer Amy Hennig. Although there are scant details about the title, it appears to be the same game originally hinted at back in October 2015. Confirmed to not be available until 2018, the new Star Wars game will be a third person action game. A short piece of footage from the game can be viewed at the end of this trailer.
As well as this new game, EA mentioned that more DLC is in the works for Star Wars Battlefront. "What we're really trying to do at EA, is cater to the different areas of the Star Wars universe and create different game experiences that are tailored to those fans," EA said.
Related Topics:
Amy Hennig
,
EA Originals
,
EA Play
,
Electronic Arts
,
Fe
,
Visceral Games
---