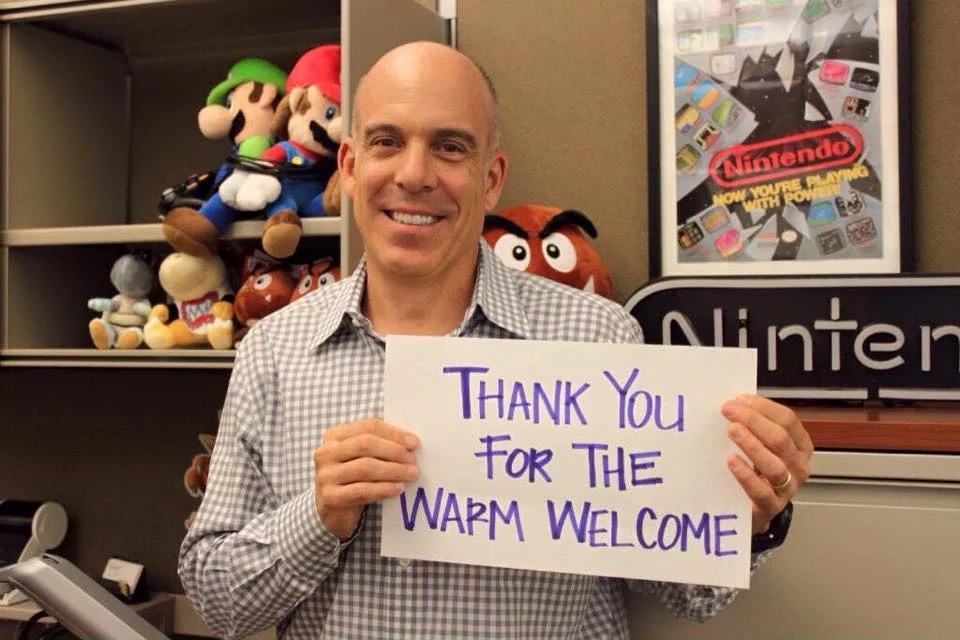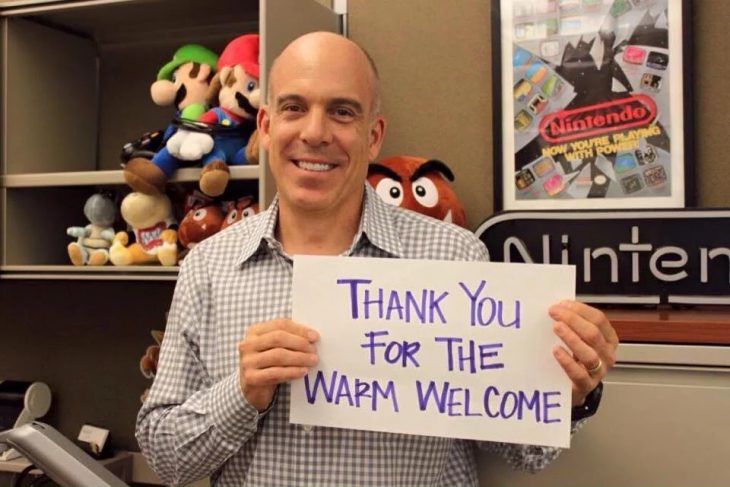 After 15 years with Nintendo, 13 of which were spent as Nintendo President, Reggie Fils-Aime has announced his retirement. His official last day with the company will be the 15th of April, after which Doug Bowser will step up to the role of President of Nintendo of America.
President of Nintendo Co. Ltd, Shuntaro Furukawa, said in a statement that he's extremely thankful for everything Reggie has done over the last 15 years. He's sad to lose Reggie but is happy that he can leave the company in good health, but pleased that in Doug Bowser the company has an able successor who is ready to step up.
In a statement to Nintendo fans all over the world, Fils-Aime said the company would own a part of his heart forever. He said he was thankful to have worked with so many wonderful people, an amazing brand, and one of the most positive and long-standing gaming communities in the world. He added that he considers his retirement less of a game over, and more levelling up to spend more time with his family and friends.
Doug Bowser said that he's had the good fortune to work with and be mentored by Fils-Aime for a number of years. He reassured fans that he will continue Fils-Aime's work to evolve the Nintendo brand and further the company's mission to create more smiles around the world.
In 2003 Reggie Fils-Aime started at Nintendo of America as Executive Vice President of Sales and Marketing. In May 2006 he became President and COO of Nintendo of America, and stayed in this role until now. He started his time with the company during the era of the GameCube and GameBoy Advance, helping to expand the appeal of Nintendo products to new demographics with products such as Nintendogs, Wii Sports, Wii Fit, and Brain Age.
With Fils-Aime as president the company has seen record-breaking sales for products such as the Nintendo Wii, Nintendo DS, Nintendo 3DS, and Nintendo Switch. His personality has helped boost Nintendo brands, media exposure, and the relationships between the company and various video game press outlets.
Under Fils-Aime Nintendo of America has expanded its physical presence in the US, establishing new key sales and marketing offices in California and Redwood City. In addition they've also built new Headquarters in Washington and Redmond, awarded for their environmentally friendly designs.
Doug Bowser joined Nintendo of America in May 2015 as Vice President of Sales, and was promoted to Senior Vice President of Sales and Marketing in 2016. He led the marketing and sales efforts for the Nintendo Switch, which is now the fastest-selling Nintendo hardware system.
Bowser's previous roles include working with Electronic Arts, and more recently for EA as Vice President of Global Business Planning. Prior to this he worked for Procter & Gamble in a number of different leadership roles in the US, Latin America, and Asia.