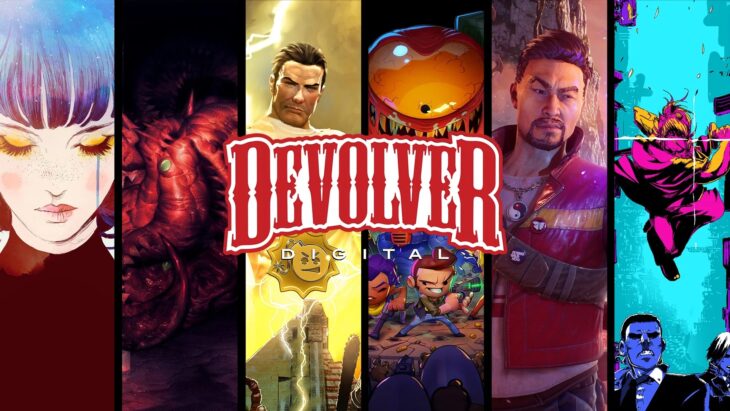 Game publisher and developer Devolver Digital has now begun trading on AIM, which is a sub-market of the London Stock Exchange. The floatation value for the company was close to $1 billion, which has no doubt attracted interest.
The developer went live on AIM this morning, generating $261 million (£190 million) around its admission. The company was then valued at $950 million (£694.6 million) in initial reports thanks to plans from earlier this year.
This makes Devolver Digital the largest ever US-based company by market capitalization to be admitted and floated on the London Stock Exchange. It's also the second-largest to ever trade on the sub-market AIM.
The European law firm that advised Devolver Digital, Fieldfisher, explained that the company had received a significant investment from a key player in the industry in addition to support from several other big US investors.
It's also been learned that Sony Interactive Entertainment will be making a 5 percent investment in the company, something that the publisher is probably very happy about.
This floatation has provided the required $50 million for Devolver Digital to put towards plans for growth and expansion. There was also a secondary cash placing of $211 million for both management and existing investors. This includes NetEase, which retains its initial investment in the company.
Douglas Morin, CEO of Devolver Digital, explained that IPO is the right choice to ensure the company's future and expansion. It wants to preserve its company culture whilst also growing to publish even more amazing games for fans to play.
The entire team are shareholders at Devolver Digital, meaning they've all received options from this move. This gives them security and helps the company overall to look at new markets to enter.
Devlolver Digital is perhaps best known as being the publisher for Hotline Miami, but it has also put out some other incredible titles such as this year's smash hit Loop Hero. The publisher has many fans because they all know what to expect from its games, despite it only being the publisher, not the game creators.