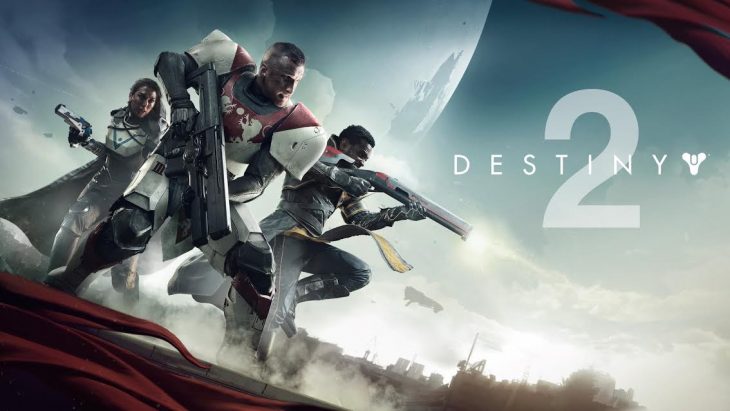 Last night Bungie revealed Destiny 2 for the very first time outside of their studios. The reveal event, which was livestreamed (see below), showed and explained just how the game, being developed by Bungie and published by Activision, is changing from the original.
The first big change with Destiny 2 is the expanded cinematic campaign. Bungie are making the largest cinematic campaign they have ever made for Destiny 2, to give players a better and more satisfying story, which many fans felt was lacking in the original. The story will take players around the Galaxy in search of the Vanguard after they are attacked and defeated at their home, the Tower.
Included as part of this campaign, and beyond, are three brand new worlds to explore: Io, Titan, and Nessus, as well as all new three-player Strikes and six-player Raids. Some scenes of the new Strike, taking place on Nessus, have been revealed including a three part boss, but no details of the Raid have been shown yet.
Every world in Destiny 2 has been made to be larger than any of those in Destiny. The new open world area on Earth, the Earth Defence Perimeter, is a combination of the Patrol areas from Destiny, as well as a new social space where the Vanguard are setting up once again. Each new Patrol area on each new planet is mapped, allowing players to explore and access environmental events without aimlessly running around.
The way in which players will progress is changing in Destiny 2 as well. Players will be able to pick up main quests and side quests now, both from the core characters, as well as NPCs throughout the galaxy. New hidden treasure caches known as Lost Sectors will appear on player maps, places where they can go and fight their way to a boss that holds the key to some epic treasure and loot.
On a character level, new Super abilities are being brought to the Subclasses all players know and love. Warlock Sunsingers will gain Dawnblade, a Super that grants them a fiery sword that can project flames at enemies, and launch a grenade burst. Titans get an ability called Sentinel, which gives them a Void powered shield to smash enemies away, defend, or throw like Captain America. Finally, Hunters get Arcstrider, an ability that gives them an Arc powered staff and the moves to wield it, punishing enemies at a phenomenal speed.
Finally, it wouldn't be Destiny 2 without the mention of guns. Weapons were briefly touched upon in the stream, though little detail was given. From the gameplay we can see new weapons such as grenade launchers and SMGs are being added, and the loadout screen has been changed to accommodate them better. Instead of the usual Primary, Special, and Heavy slots, players now have Kinetic, Energy, and Power weapon slots. The goal of this change is to give players the chance to have more of the weapons they want in their loadout, instead of what's allowed.
Activision ended the reveal livestream by talking about the PC version of Destiny 2. While Destiny was never released for PC, the intention with Destiny 2 is to have gamers playing together across all platforms. Until last night there was no mention of whether or not Destiny 2 would launch on PC through Steam, gog.com, or another platform. At the end of the event Activision Blizzard confirmed that Destiny 2 would launch through Battlenet, the launcher used by Blizzard for games such as Hearthstone, World of Warcraft, and Diablo 3.
Wholesale pre-orders of the game are available at selected distributors.