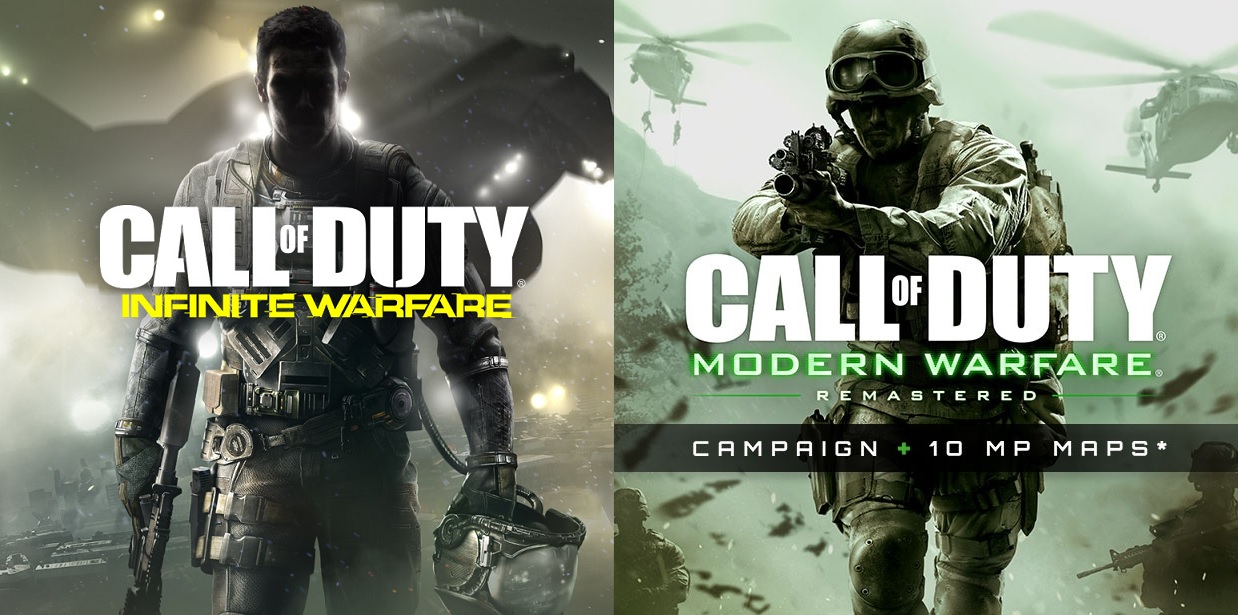 The recently announced remastered edition of Call of Duty: Modern Warfare will not be available individually and will only be accessible through copies of the also freshly revealed Infinite Warfare, the latest in the series which will send the shooter into the sci-fi realms of outer space.
Reported by MCV, this news confirmed suspicions which arose about the details of the upcoming remaster of Activision's landmark FPS. Activision has indeed confirmed that the revamped and improved version of the original Modern Warfare title is not planned to be released as a standalone title.
Instead, MCV's report said that gamers will have to purchase Infinite Warfare to get to grips with the Modern Warfare remake. Activision confirmed that Modern Warfare Remastered will be included as a digital download along with some of the already unveiled special editions of the latest Call of Duty title.
Activision established that the relevant versions of Infinite Warfare will be the Legacy, Digital Legacy, Digital Deluxe and Legacy Pro Editions. These editions were previously acknowledged to include the remake of Call of Duty 4, although it was not yet clear that these were to be the only method of purchasing the game.
Call of Duty: Modern Warfare Remastered, developed by previous series collaborator Raven Software, will also allow gamers to 'relive the full, iconic campaign' that catapulted the series from its beginnings as a World War II FPS to become the world-famous multiplayer icon COD is today.
Full multiplayer capabilities will also be included, bringing back a return to the modes, maps and weapons that redefined not only the Call of Duty multiplayer experience, but also generated a long-lasting and wide-reaching influence on the FPS genre as a whole. Prestige modes, killstreaks and ten 'fan-favourite' maps will return in the remastered edition.
Currently, there is no option to own Modern Warfare Remastered without purchasing Infinite Warfare. However, it seems likely that Activision may release it as, at least, a separate digital download at some point in the future.