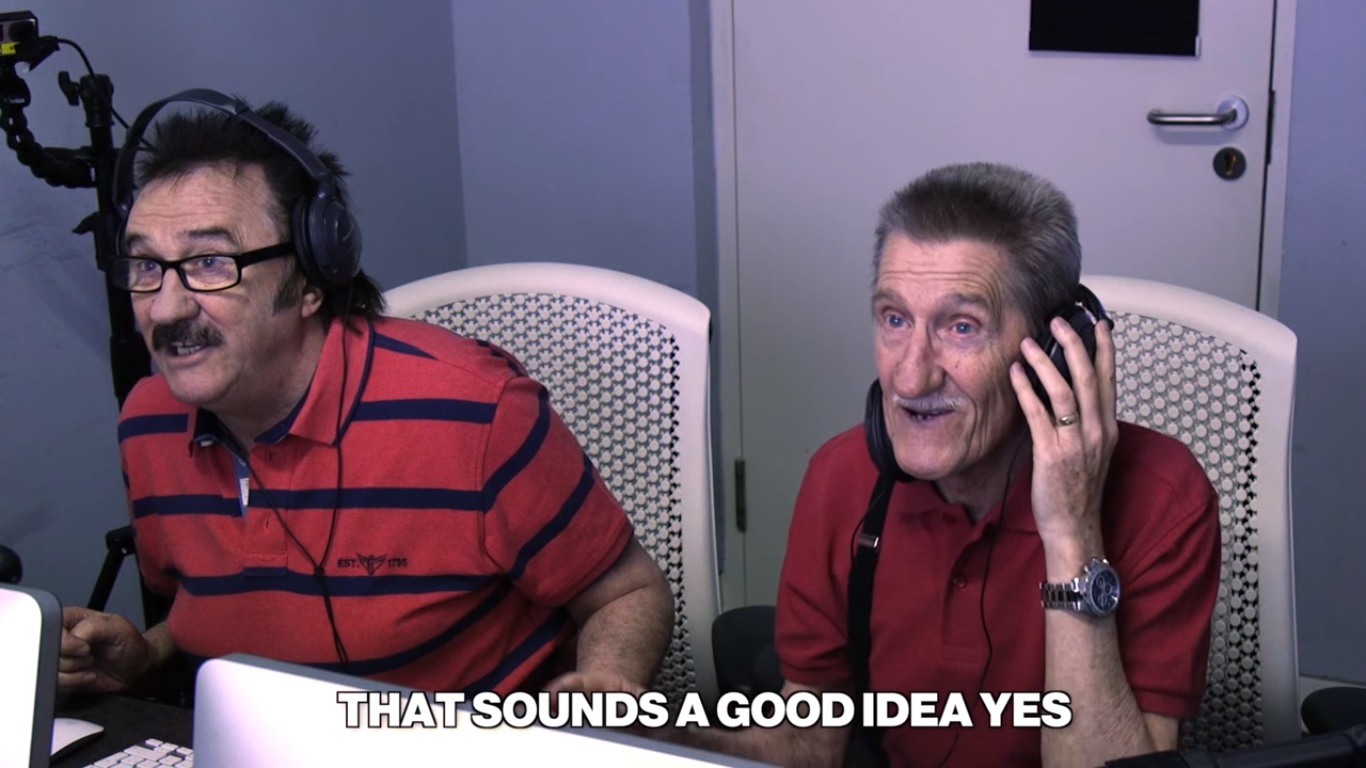 The Chuckle Brothers, stalwarts in the UK's children's television industry, recently made a highly surprising appearance in a live action advertisement for the latest Hitman game.
Not typically known for their relation to a series of games that features violent assassinations, the Chuckle Brothers will certainly have drawn in a different type of audience that would usually play Io-Interactive's Hitman.
The advert, officially made by Square Enix, Io-Interactive and Realm Pictures, saw Paul and Barry Chuckle control an actor dressed as Hitman's Agent 47 in a live action setting by calling out commands that were then carried out in real time with a camera behind the actor in a third person-style set up.
Io-Interactive's press release said that they 'invited a select group' of 'two of the most dangerous men in the UK' to become the handler of the titular Hitman in order to 'eliminate a Serbian arms dealer'.
The advert—packed full of Paul and Barry Chuckle's timeless catchphrases—saw the two comedians sent Agent 47 through a stately home full of enemy guards. During the course of the ad, the two ordered the assassin to carry out all the typical aspects of the stealth series, such as taking on disguises, sneaking around in plain sight, as well as the more violent tasks of taking out guards and staff before finishing the mission by dropping a statue on the target.
This latest Hitman game, simply titled Hitman, is the sixth game in the series. However, this one will be released in a total of seven episodic parts, the first of which came out on 11th March 2016. Hitman will feature large, sandbox levels with up to 300 NPCs with their own routines and reactions.
For the first time in the series, Hitman will include a variety of unique live aspects, which include features like real time limited targets, custom-made assassination missions, anything-goes challenge modes and competitive aspects.
Hitman – Intro Pack (the first episode), out now on PS4, Xbox One and PC, has earned a reasonable critical reception since its release. The release dates for the subsequent six episodes have not yet been confirmed.
Related Topics:
Hitman
,
Io-Interactive
,
Paul and Barry Chuckle
,
Realm Pictures
,
Square Enix
---