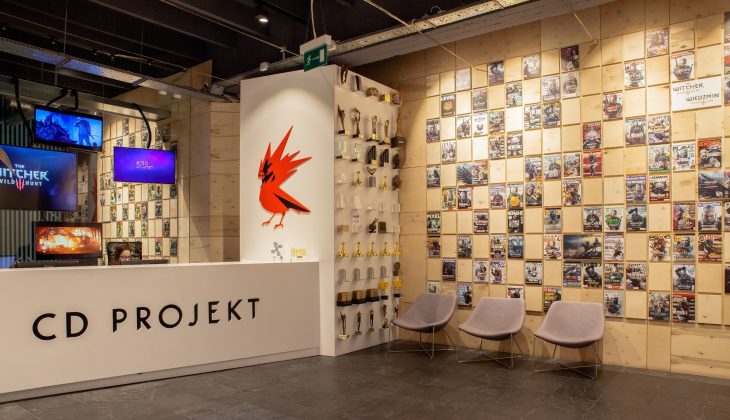 CD Projekt has released its financial report for the first half of 2021. While the first quarter may have been stunted after Cyberpunk 2077's big release in December 2021, Q2 looks to be a lot more promising.
The company reported that revenues reached PLN 471 million ($124 million), which is a rise of 29 percent year-on-year. This increase was driven by sales for Cyberpunk 2077 after a significant update that fixed a lot of issues, as well as sales of The Witcher 3: Wild Hunt and the expansions for that game.
Boxed game sales for the company are only up by 5 percent year-on-year, but digital distribution saw a much larger increase of 32 percent year-on-year. This is likely down to the pandemic forcing most people to make purchases online over heading out to physical stores.
CD Projekt not only reported this shift in how its games are being purchased, but also how people are paying for them. European sales dropped by 52 percent year-on-year for this six-month period. Conversely, North American sales grew by 94 percent. It's possible that The Witcher 3 and Cyberpunk 2077 simply grew in popularity in North America at this time. North America saw lockdowns lift much faster than Europe, which may have something to do with it.
However, despite an overall increase in sales, CD Projekt's bottom line was hurt over this period. This has been put down to the intensive work on fixing and updating Cyberpunk 2077 based on user feedback, getting the game back to a state in which fans are happy with it.
Profits for the first half of the year for CD Projekt are down by 28 percent year-on-year to PLN 105 million ($27.6 million).
The company is still working away on multiple projects, including the current-gen version of The Witcher 3: Wild Hunt. While the game won't provide a huge boost to sales, it will add to the company's bottom line as many users upgrade their game for the improved experience as they have with Ghost of Tsushima and many other games already.