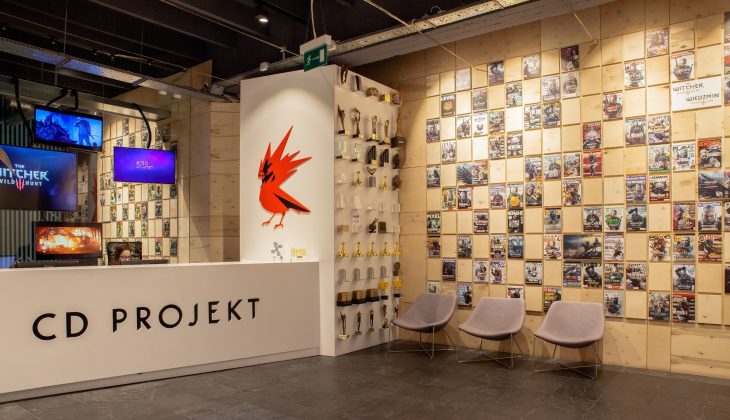 CD Projekt has grown to become the second-largest video game company in Europe. The company is now second in terms of market valuation only to Ubisoft.
Only one month ago CD Projekt was valued at $6.8 billion (£5.2 billion), but now its value has grown to $8 billion (£6.1 billion). The release of The Witcher 3: Wild Hunt for Nintendo Switch was what pushed the company's value up so much in just the space of one month.
Sales of The Witcher 3: Wild Hunt were boosted by 500 percent thanks to the Nintendo Switch version's release. The success of the Netflix show that follows the story of the original books also went some way to boosting the game's sales, mainly because the visuals of the series are heavily influenced by those of the games.
It's also thought that anticipation for Cyberpunk 2077, CD Projekt's upcoming game, has helped to push the company's value, even though the game was delayed earlier this year.
Ubisoft was most-recently valued at $9.6 billion (£7.4 billion). The company has continued to grow despite changing trends in games. They've adapted their franchises and regular release schedules to allow for more polished releases each year, and games with a hook that keep players coming back for more.
CD Projekt is catching up on the competition though. The company is dedicated to their fans, and hasn't stopped working on new and current projects since they started. Even though The Witcher 3: Wild Hunt was released a number of years ago, the game is still seeing updates. The most-recent of these was the functionality to use the same save files across Steam and Nintendo Switch.
CD Projekt is also working on a few other games in the universe of The Witcher. Gwent, a digital card game, has regular seasons, and a new game is planned for The Witcher Tales series which began with Thronebreaker. Of course, there's always the possibility that The Witcher games will continue without their protagonist, expanding the game universe even further than the books have pushed it.