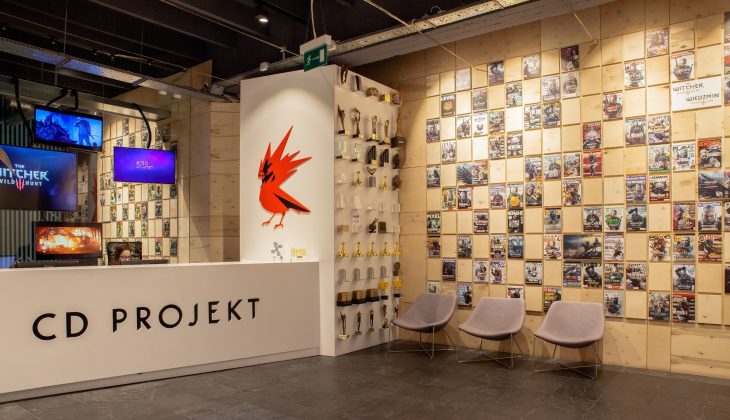 Developer CD Projekt Red has announced that it's overhauling its development strategy and shifting to a parallel development cycle. This shift comes in the form of an initiative called "Red 2.0" and will transform the way the studio makes games.
Under the previous initiative, the company went six years between major releases. Now though, they intend to focus on making multiple games and expansions for their games all at once.
Chief Technology Officer and Head of Production Paweł Zawodny explained that the company wants to be able to focus on multiple properties at once. Technology will be utilised to help with this new workflow, and the skills of competent employees will be focused on areas where they serve the company best.
The company is also upping their recruitment efforts in order to find more staff with a broader range of skills. As part of this move, the company has acquired the Vancouver-based Digital Scapes, a team of a dozen developers. The company partnered with CD Projekt Red on Cyberpunk 2077, so this acquisition seems like an easy step forward.
Moving forward, CD Projekt also plans to have shorter marketing campaigns for its games. Cyberpunk 2077 had a huge marketing campaign because of its delays, which only emphasised the issues present in that game when it finally released. At the time of writing, the game still hasn't been restored to the PlayStation Store.
There is also mention of a live-action Cyberpunk project being developed. This would make sense given the success of The Witcher, though with Cyberpunk 2077 still being far from perfect, it's hard to say if this will ever come to fruition.
The biggest contributor to this shift in development focus is most likely criticism aimed at the developer for alleged crunch cycles. Many press outlets have reported on the crunch that employees are subjected to when working on games. Working on multiple projects at once would definitely alleviate this.
CD Projekt Red needs to change after the launch of Cyberpunk 2077. The game has shaken everyone's faith in the company, and that faith needs to be rebuilt. A new release that doesn't suffer those same issues, or crunch, will go a long way to doing that.