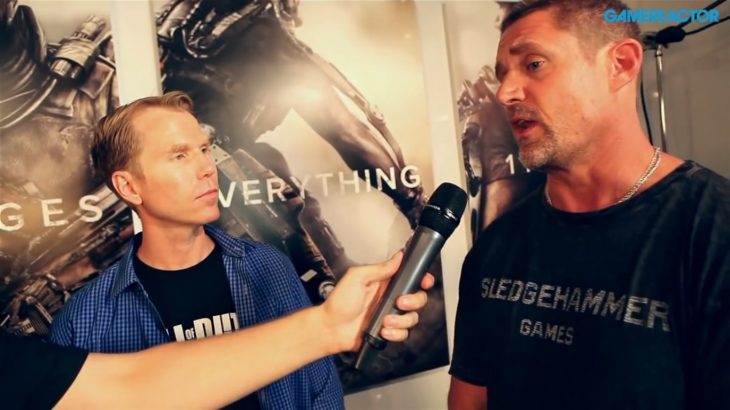 It has been confirmed by Activision Blizzard that Glen Schofield and Michael Condrey, Co-founders of Sledgehammer Games and Directors of Call of Duty: WW2, are leaving the company they helped create.
Both Michael Condrey and Glen Schofield will be taking executive level positions at Activision HQ following their leave from Sledgehammer Games, where their previous positions are to be filled by Aaron Halon. Halon is another founding member of Sledgehammer Games and has served them in his most recent position as Director of Product Development.
Schofield said that the new opportunity they'd been offered to explore new game ideas was too good to pass up. Condrey has said in a public statement that while Sledgehammer Games has been the greatest professional experience of his life, he is excited about the new career he will be pursuing with Activision.
Sledgehammer Games released Call of Duty: Advanced Warfare in 2014, and as part of the three year developer cycle for the franchise they have released the latest installment of the game, Call of Duty: WW2. With more DLC planned for release over the year this is quite a successful game in the series.
Schofield and Condrey were both part of the team at the now closed Visceral studio that created the hit sci-fi horror title Dead Space. They originally set up Sledgehammer Games, a subsidiary of Activision, in 2009. Having originally pitched a third person Vietnam War Call of Duty game they were later taken on to develop Call of Duty: Modern Warfare 3 alongside Infinity Ward, after a number of developers left the studio due to a major shakeup.
There's no question that Schofield and Condrey have had a substantial impact on the industry. Dead Space completely changed the horror genre and is still known as one of the best horror titles around. Call of Duty: Modern Warfare 3 is praised by some as the best title in the Modern Warfare series. Whatever the pair will be exploring with Activision it's sure to be impressive if it's lured them away from the studio they created.