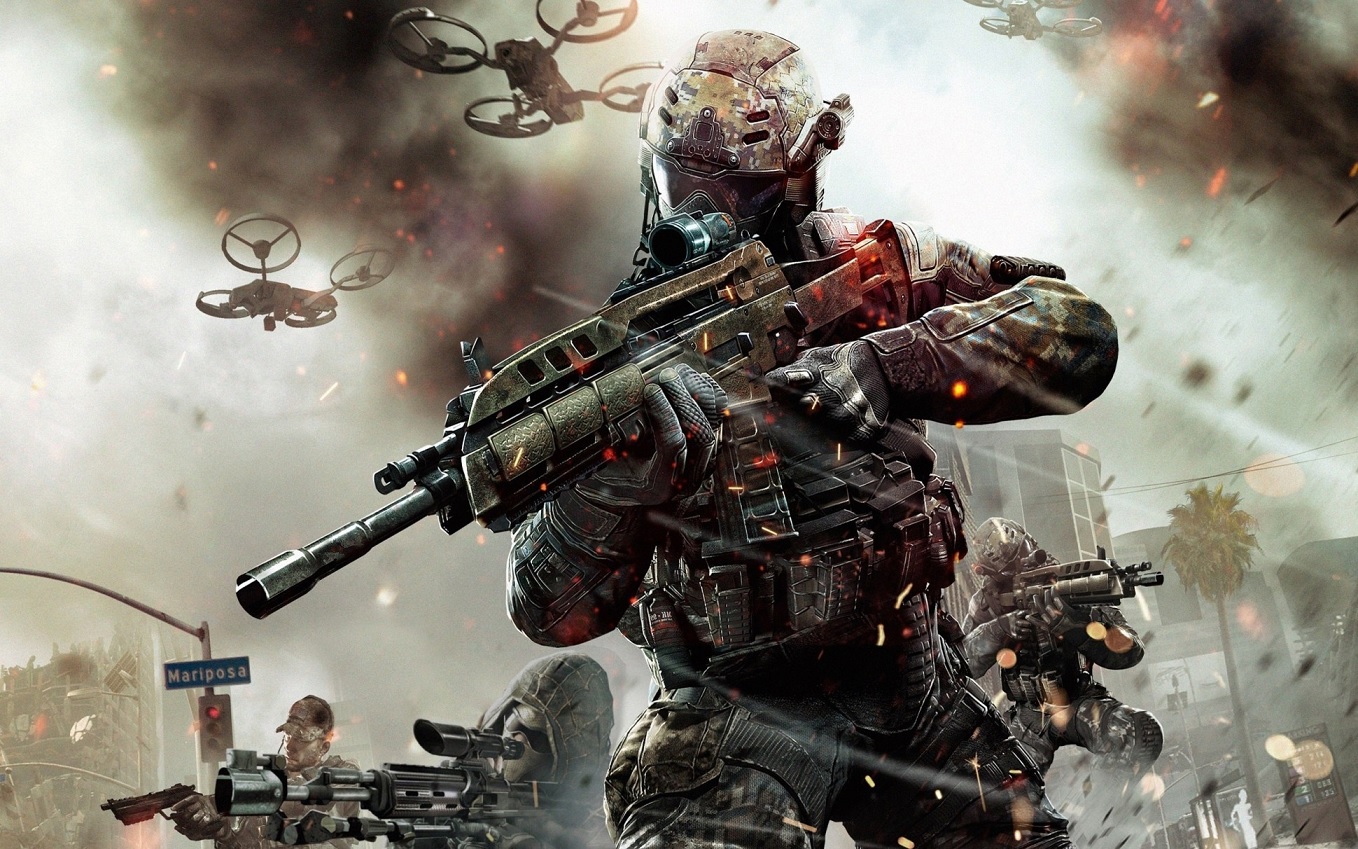 Call of Duty: Black Ops 3 has beaten the tough competition to be crowned the Christmas 2015 number one.
Undoubtedly the champion of the Christmas game schedule, the Call of Duty series has persistently charged to the top of the sales chart at the year's busiest consumer period. For many years now, all iterations of the series, from this year's Black Ops 3 to 2008's Modern Warfare, has managed to obtain a podium finish.
Black Ops 3 is the sixth Call of Duty game to have reached number one during the festive period. The Christmases of 2015, '14, '12, '10, '09, and '08 have all belonged to Activision's FPS masterpiece.
Even in the years that Call of Duty games did not reach the coveted top spot, they still managed a stellar achievement of second and third place in 2013 and 2011, respectively. In these years, Activision's shooter was pipped at the post by FIFA 16 and Skyrim.
The only series to provide any meaningful and regular competition for Call of Duty has been FIFA. For the past three years, Call of Duty and FIFA have bounced back and forth between the number one spot. FIFA 14 managed to beat Call of Duty: Ghosts in 2013, while sequel FIFA 15 was beaten by Advanced Warfare.
This year however—in the wake of the inevitably popular phenomenon Star Wars—FIFA 16 was pushed into a respectable third by Star Wars Battlefront.
With a similar yearly release schedule, FIFA maintains a regular presence in the upper regions of the Christmas number one chart. However, it is often overtaken by major, infrequent releases like Battlefront, Far Cry 3, Hitman Absolution, and Skyrim.
Perhaps Call of Duty manages to sell in greater numbers each Christmas due to the greater level of difference between subsequent titles. New FIFA games see the inclusion of tweaks, improvements, team rosters, and modes; whereas Call of Duty games generally get more noticeable and significant updates like new settings, stories, and maps.
This may well persuade more people to buy a new copy of Call of Duty each year, while they might be happy with the same FIFA title.
Call of Duty has certainly become something of a cultural phenomenon. Having been critically acclaimed very from its beginning as the World War 2 shooter and Medal of Honour competitor, Call of Duty has gone from success to success.
The franchise's popularity has even allowed it to produce a television advert featuring A-list celebrities Michael B. Jordan and Cara Delevingne. With more than $10 billion in worldwide sales in their coffers, it's clear that Call of Duty one of the most dominant franchises in gaming history.
While next year's Christmas one is still a full year away, it is highly probable that the rumour-filled Call of Duty of 2016 will not only be a strong contender, but also the incumbent champion of the Christmas number one.
Related Topics:
Call of Duty: Black Ops 3
,
FIFA 16
,
Video game charts
---