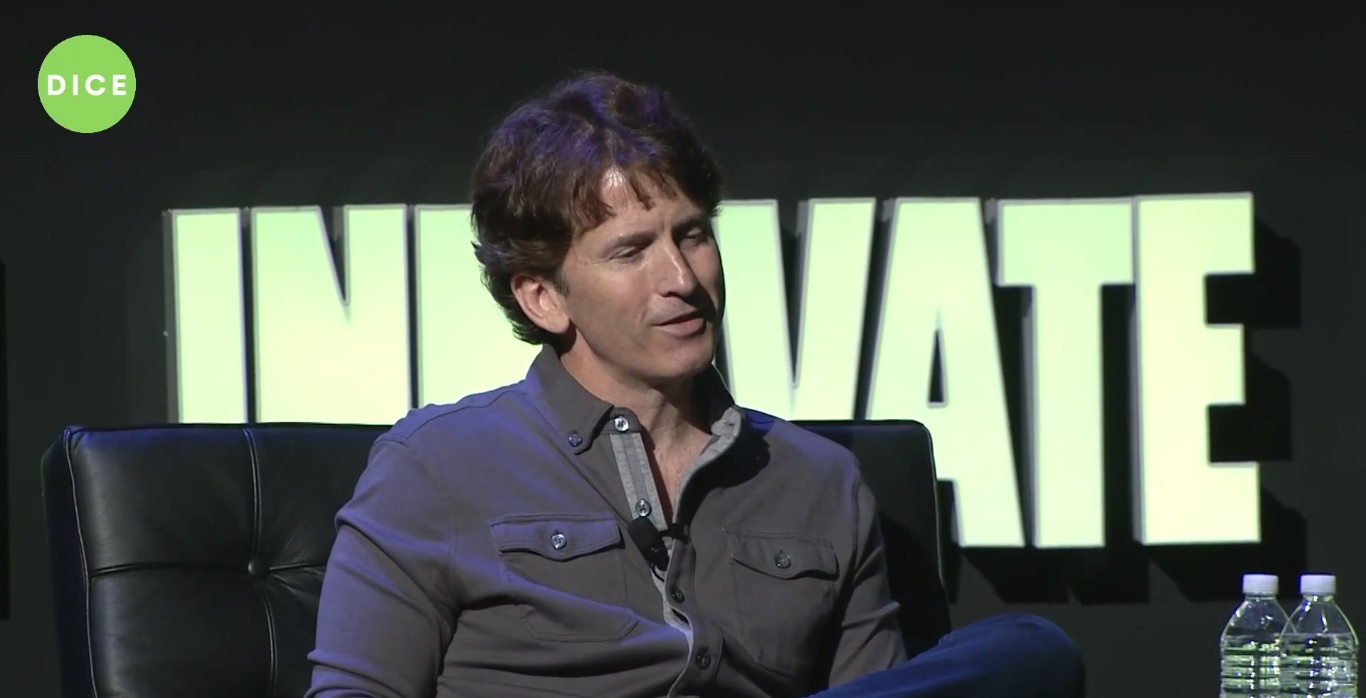 A short while after announcing their plans for Fallout 4 DLC, Bethesda has hinted towards the future plans the firm has in the works.
Speaking at DICE's 2016 Summit, Bethesda Game Studios' director Todd Howard revealed that a few major projects are on the way, outside of the DLC plans they have for Fallout 4.
The big news is that Bethesda is currently working on three projects at the moment. While Howard obviously refrained from revealing any telling information, he did reveal that the three ventures will be different to anything they have released before. However he did say that they would be "Bethesda-style, big and crazy" games.
Seeing as though the Bethesda-style is large scale, open world RPGs like The Elder Scrolls and Fallout, it is not a stretch of the imagination to expect similar projects from Bethesda in the future. It is highly likely that a Fallout 5 is no way near to seeing the light of day seeing as 4 has just barely been released, although considering that 5 years have passed since Skyrim's release it is quite probably that The Elder Scrolls 6 is in the works.
Whether a new Elder Scrolls game ends up being one of the three projects discussed by Howard remains to be seen. The fact that he said that they will be different to their previous releases hints pretty strongly that they will be entirely new IPs.
With games like Dishonored, Wolfenstein and Doom under their belts, Bethesda's three new projects might try to move away from their most well-known genre of open world RPGs. Considering the fact that Bethesda opened a development studio in the gaming hub Montreal headed by a brand new team, Bethesda will have something surprising up their sleeves.
Having recently announced that they will hold a second E3 conference after the previous year's stunning talk, 2016's E3 will undoubtedly feature a whole new wealth of announcements from the firm.
Related Topics:
Bethesda
,
Todd Howard
---