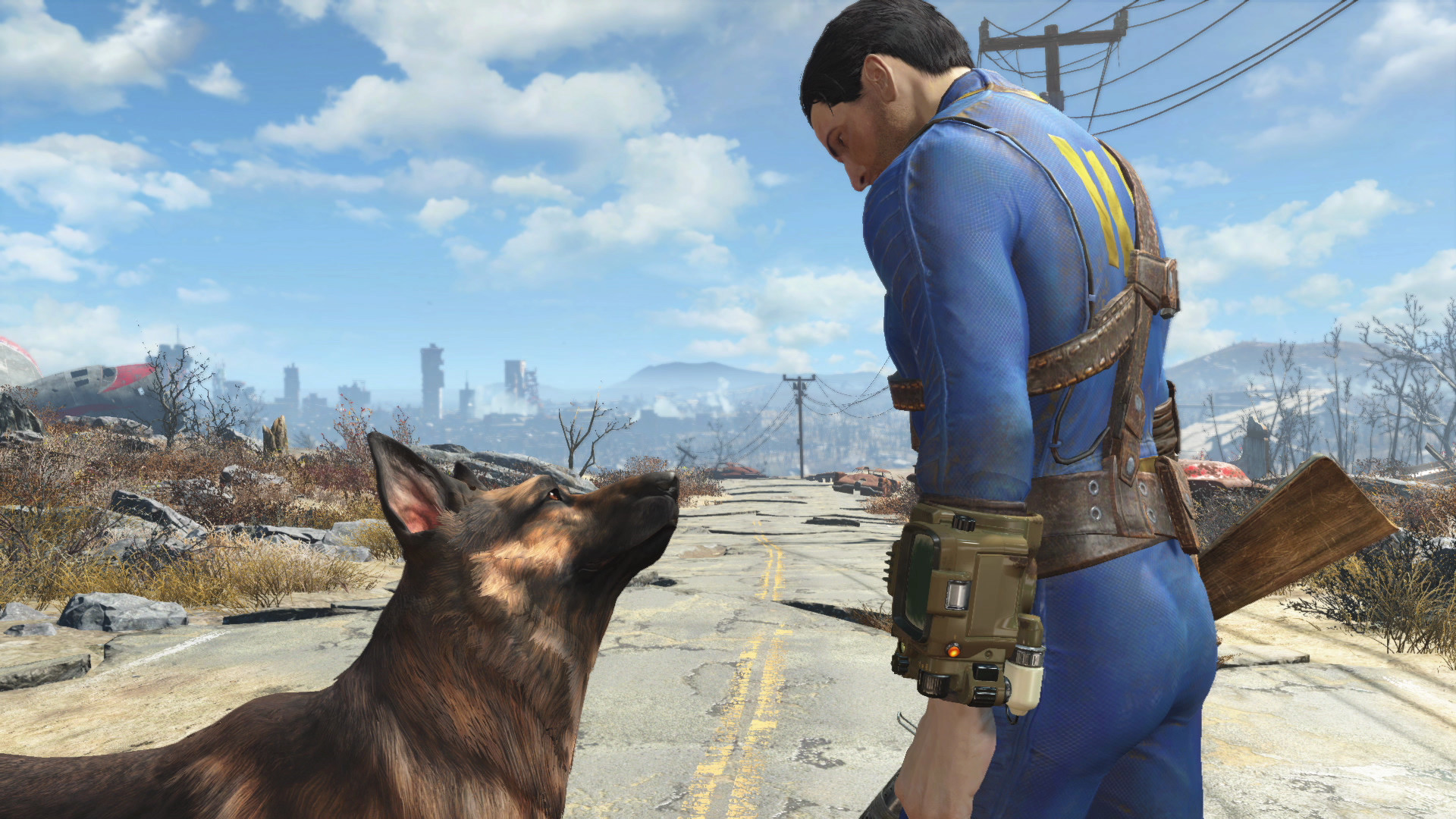 Significantly sized patches for both of Bethesda's latest Fallout games have launched, the RPG heavyweights announced in press releases.
The updates—version 1.4 for both Fallout 4 on PC and console and for Fallout Shelter on mobile—have added and fixed a number of features.
Fallout 4's 1.4 update was launched in beta form in late February, and has now launched fully on PC. Bethesda's Twitter account confirmed that the console version of the patch would follow on soon enough. GameSpot reported that it would most likely arrive on consoles by the weekend of 5th March.
The main addition in Fallout 4's 1.4 version is support for the three DLC packs currently planned for the post-apocalyptic RPG. These are Automatron, Wasteland Workshop and a large-scale expansion—Bethesda's largest so far—called Far Harbour.
1.4 has also added more types of art customisation in the Workshop. These include various Super Mutant-themed environmental objects like meat totems, meat bags and meat carts, Raider-themed items like cages, tents and poles, as well as more variants of paintings, signs and doors.
Fixes have been issued to many of the game's faults and glitches. These range from general stability and performance enhancements to specific fixes in quests including Getting a Clue, Rocket's Red Glare and Kremvh's Tooth. Solutions to glitches with perks, items and visual effects have also launched.
Bethesda's first mobile game in the franchise, Fallout Shelter, has been improved with a much more comprehensive update. Their biggest update yet to the game is said to invigorate players' underground nuclear Vaults.
Crafting has now been added to Fallout Shelter. Like in Fallout 4, players can take junk items and turn them into more useful pieces of equipment and gear. Subsequently, two new rooms have been created. These are the Weapon and Armour crafting rooms. Additionally, players may now build Barbershops in their Vaults.
New items have been added across the board. Lunchboxes now include the chance to gain junk items, used in crafting. Clothing and weapons taken directly from Fallout 4 are now craftable and earned in lunchboxes. Pets and pet bonuses have also been added to the mobile game, and included dogs, cats and parrots.
Fallout Shelter is available for free now on iOS and Android. The first DLC for Fallout 4, Automatron will be available on PS4, Xbox One and PC from March 2016, to be priced at £7.99.
Related Topics:
Bethesda
,
DLC
,
Fallout 4
,
Fallout Shelter
---