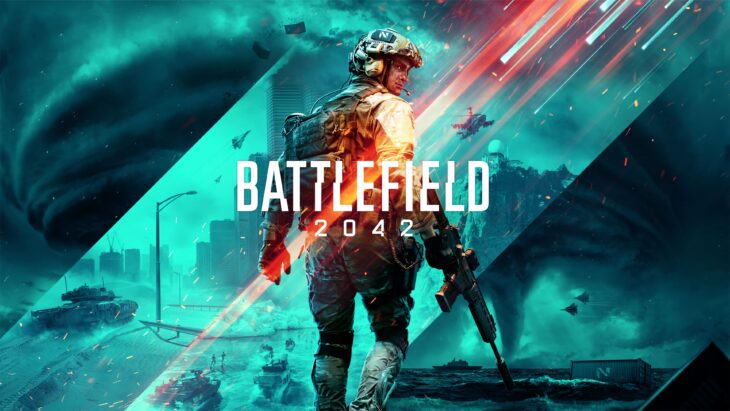 EA has announced that there will be an open beta for Battlefield 2042 this September. The beta will be open to EA Play members and anyone who pre-orders the game. Any version for pre-orders is included in this.
Battlefield 2042 will launch on October 22, 2021, so this will be a chance for all those interested in playing the game to get into it early. While it will still be a beta, that close to launch, it should be considered very much close to the final version.
This beta is in addition to a technical playtest that DICE and EA has planned for this summer. The playtest will push the limits of the game's cross-play functionality, something that's important to both players and the creators.
In Battlefield 2042, 128 players will drop into a map and battle it out for victory according to the rules of the match. AI bots are being used to fill servers with low player counts, ensuring that the action is always as intense as possible.
It's interesting to see how DICE is changing Battlefield with this entry. It's a multiplayer-only game, as all matches are multiplayer, but it can be played online, offline with friends, or solo. There's no limit to how someone can play it, the only thing it's missing is a campaign.
The game is slated to be a love letter to all Battlefield fans. This should mean that it brings the most beloved elements of the franchise to the forefront. Players will be able to split into factions, have access to a wide range of maps, and use destruction to their advantage around every corner.
While Activision continues to have developers push Call of Duty to be side content for the franchise's battle royale entry, DICE seems to be free to create something new and innovative. It will be interesting to see if Call of Duty's 2022 entry takes any inspiration from the chances we'll see in Battlefield 2042 later this year.
The only barrier to entry with the game is price. The most expensive edition is more than £100, and any current-gen versions cost players £10 more than their last-gen counterparts, which seems to be becoming the norm in the industry.