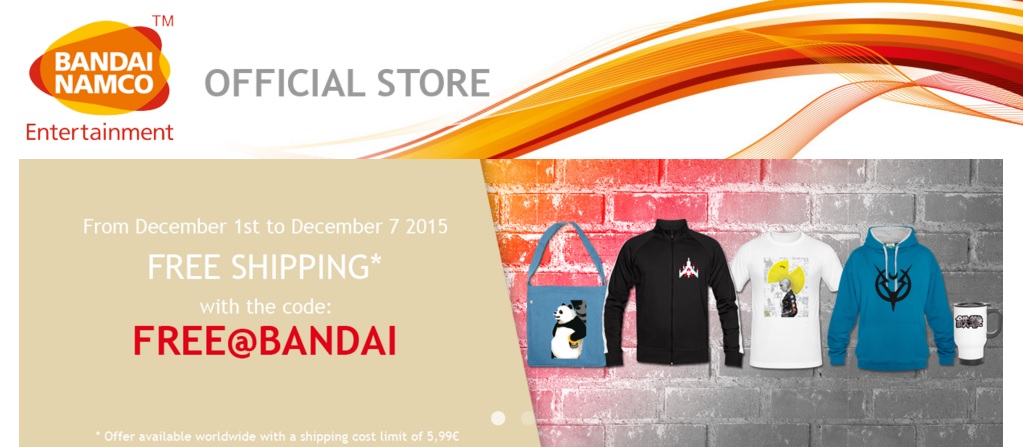 The Japanese publisher Bandai Namco has opened a new online merchandise store for the European market.
The new store offers a wide selection of official merchandise of the organisation's many popular games—including Pacman, Tekken, Naruto, and Dark Souls. The online store sells all kinds of licensed goods, such as mugs, phone cases, posters, clothing, and backpacks. Games and digital game content are not on offer at this time.
Anthony Macare, Bandai's business unit director, said that the site aims to deliver high quality merchandise of all of their famous brands and characters. The store comes as part of Bandai's strategy to offer a range of services across all forms of merchandise outside of games.
Bandai's diversification is summed up by their name change from Bandai Namco Games to Bandai Namco Entertainment. The new store is said to be the first visible aspect of this corporate expansion.
Mr. Macare said that the store will be a place for Bandai fans to purchase exclusive official gear, while also offering them a place to give feedback directly to the firm. The online shop has been a long-requested addition to the company.
The store has kicked off with some exclusive products designed for the 35th birthday of Pac-Man, one of Bandai Namco and gaming's most famous characters.
Related Topics:
Anthony Macare
,
Bandai Namco
,
Digital Distribution
---