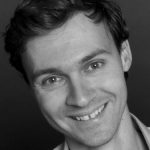 Anthony Macare is Head of Digital at BANDAI NAMCO Entertainment Europe.
Anthony Macare is the Director of the Digital Business Unit for Bandai Namco Entertainment Europe. In this role he manages the relationships with distribution partners such as Sony, Microsoft, Steam, Apple, Google, and Amazon. Anthony lives in Lyon, France and has been working in his present job for nearly 6 years. Previously, he was the head of publishing at Metaboli/Game Tap for two years and prior to that he has spent two years as Metaboli's content manager. Anthony also spent nearly two years as the Publishing Manager at Index Media/Wonderphone and nine months as a Games Analyst at Vivendi Universal Games. He began his career in the gaming industry in 2009 as the quality control project manager at Atari. He is experienced in digital marketing, strategy and distribution, e-commerce, social media marketing, and community management.
Anthony speaks English, French, and Spanish. He is a supporter of human rights, environment, and rights and protection of children across the world. In his spare time he supports the French Red Cross and UNICEF and engages in various sports, games, and outdoor activities.
---
Profiles and Links:
---
Jobs
| From | To | Company | Position |
| --- | --- | --- | --- |
| January 2010 | Present | BANDAI NAMCO Entertainment Europe | Director – of Digital Business Unit, EMEA |
| January 2008 | January 2010 | Metaboli / GameTap | Head of Publishing |
| November 2005 | December 2007 | Metaboli | Content Manager |
| March 2004 | November 2005 | Index Multimedia / Wonderphone | Publishing Manager |
| July 2003 | March 2004 | Vivendi Universal Games | Games Analyst |
---
Related News
Read all related news...