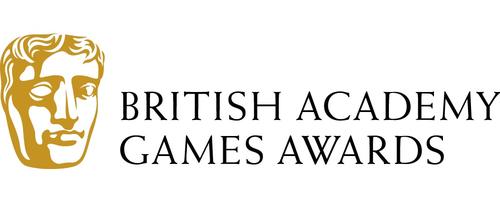 The British Academy Game Awards ceremony has just passed, with the best and brightest of the gaming industry being recognised with the acclaimed trophies. Hosting duties for the 12th Awards ceremony were performed by Dara Ó Briain.
Earning the top accolade of the night, the Best Game award, was Bethesda's post-apocalyptic RPG Fallout 4, the only award given to the game. Fallout 4 has previously won top accolade such as the DICE Awards' Game of the Year, IGN's People's Choice Award and the Game Critic Awards' Best of Show, Best PC and Best Roleplaying Game awards.
This year marked the first time Bethesda won BAFTA's Best Game award, despite having been nominated for it a total of six times,
In terms of the most highly recognised games, Sam Barlow's Her Story, The Chinese Room's Everybody's Gone to the Rapture and Psyonix's Rocket League were bestowed the highest number of awards, each taking home three apiece.
Her Story, an interactive film videogame, was presented with the Debut Game, Game Innovation and Mobile and Handheld awards. Her Story was up for seven awards.
FPS adventure game Everybody's Gone to the Rapture took home the Audio Achievement award. The Music award was presented to Jessica Curry, one of the game's developers, while the Performer award went to Merle Dandridge. The game was nominated for a total of ten awards, the biggest number of nominations of the night.
The already highly awarded vehicle-based football game Rocket League—nominated for five awards—won the Family Game, Multiplayer and Sport awards.
Interestingly, CD Projekt RED's The Witcher 3: The Wild Hunt failed to earn a single trophy at the award ceremony. The Witcher 3 recently broke the record for being the most highly decorated game of all time as it broke the 250 mark of Game of the Year awards won. The Witcher 3 was, however, nominated for seven awards: Artistic Achievement, Audio Achievement, Best Game, Performer, Persistent Game, Game Design and Story.
The rest of the 12th British Academy Games Award winners were:
Artistic Achievement – Ori and the Blind Forest, Moon Studio
British Game – Batman: Arkham Knight, Rocksteady
Game Design – Bloodborne, Sony
Original Property – Until Dawn, Sony
Persistent Game – Prison Architect, Introversion Software
AMD eSports Audience Award – Smite, Hi-Rez
BAFTA Ones to Watch – Sundown
Fellowship – John Carmack
Related Topics:
BAFTA Game Awards
,
Everybody's Gone to the Rapture
,
Fallout 4
,
Her Story
,
Rocket League
,
The Witcher 3: Wild Hunt
---