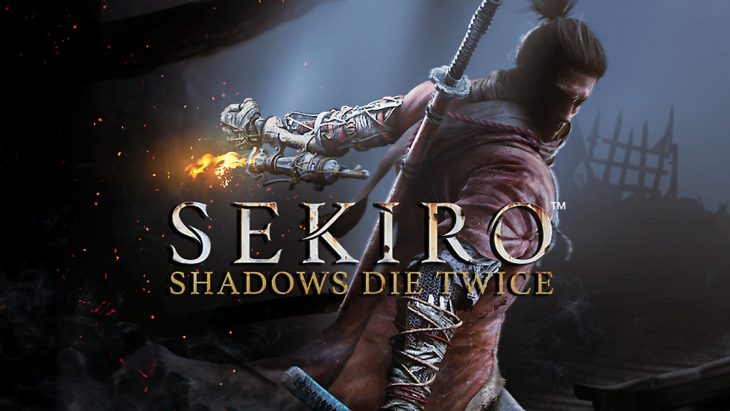 During the financial conference call to discuss earnings for the first quarter of 2019 Activision expressed how pleased they were with From Software's latest title. The publisher even came out and said that sales have been better than expected, and they couldn't be happier with the success of Sekiro: Shadows Die Twice.
Collister Johnson, CEO of Activision Blizzard, commented on the launch of Sekiro: Shadows Die Twice, saying that the game is the result of Activision's continued efforts of partnering with high-quality developers in order to optimize their publishing and marketing expertise. He added that Activision couldn't be more pleased with the game's launch to worldwide gaming communities.
Sekiro: Shadows Die Twice launched to a slew of positive reviews, and sold 10 million copies in the first ten days on sale. Since then there has been some backlash regarding the game's difficulty, but this has since died down as new players to From Software's catalog realize that games like Sekiro: Shadows Die Twice are about learning patterns and playing skillfully.
With the success of Sekiro: Shadows Die Twice it seems likely that Activision will partner with From Software again in the future on new releases. From Software have a number of franchises they could add to, or they could create a brand new IP once again as they did with Sekiro: Shadows Die Twice.
In Sekiro: Shadows Die Twice players take on the role of the Wolf, a Shinobi who must fight his way through Japan in the Sengoku period to rescue his master. The game is filled with challenging encounters and incredibly daunting bosses, as all From Software games are known for.
What makes Sekiro: Shadows Die Twice so different to other From Software games is the lack of a stamina bar, meaning players are free to dodge as much as they want, and the removal of the traditional 'souls' currency. In both the Dark Souls series and Bloodborne players are awarded a type of currency from killing enemies, which can then be used to improve certain stats on their character. In Sekiro: Shadows Die Twice players must find and unlock new weapons for the Wolf's prosthetic arm in order to improve and become more deadly in battle.
No announcements have been made for DLC for Sekiro: Shadows Die Twice yet, but with most recent games from From Software receiving some it seems likely that additional content will release at some point in the future.