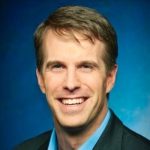 Collister "Coddy" Johnson was President and Chief Operating Officer (CEO) of Activision Blizzard. He was in this position from June 2017 to June 2020. Prior to that, Mr. Johnson was CEO of AltSchool for a little over a year. Prior to that Collister Johnson was in various top management positions at Activision, including CFO and EVP, Finance and Operations, the Chief Operating Officer of Activision Worldwide Studios, etc.
Collister Johnson's godfather is the former U.S. President George W. Bush, who was the roommate of Collister Johnson's father at Yale University.
---
Profiles and Links:
---
Related News
Read all related news...