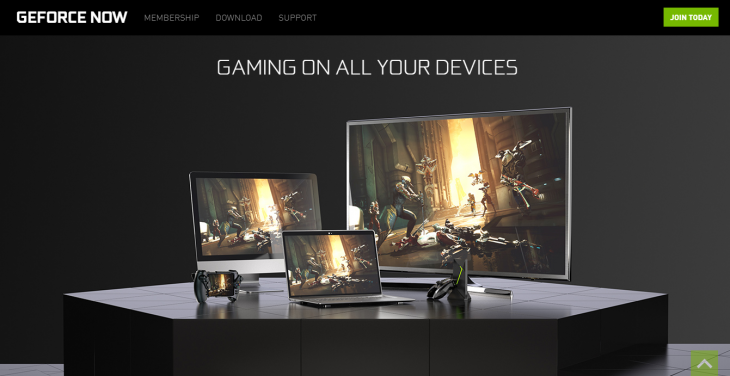 Nvidia has officially launched their cloud gaming service, GeForce Now, out of beta. This opens up the service across PC, Mac, TV with Nvidia Shield, and Android through existing PC game stores.
There are two tiers that users can access the service through, a free edition, and a premium founder's edition. Accessing the founder's edition of the service costs $4.99 per month, and includes priority access to servers, up to six hour-long play sessions, and access to games with ray-tracing supported.
Free users might encounter waiting time in queues while trying to access servers, and will have their play sessions capped at one hour. However, there's no limit on the number of times a free user can queue to gain access to a server.
Regardless of the plan users access GeForce Now through, they all get to experience streaming that's supported at 180p with 60fps. Since the service runs on powerful servers, every game is geared to provide these visuals at least, because the user's device has no effect on the game being played.
Instead of offering their own library that users need to purchase games through once again, GeForce Now provides the ability to access games from any digital storefront. As of launch, the service supports more than 1,000 games through single-session installs on Steam, as well as around 30 free-to-play games.
The requirement for GeForce Now is a 15 Mbps internet connection, though 25 Mbps is recommended.
GeForce Now has a huge advantage over Google's own game streaming service, Stadia, it allows users to play games they already own. With Stadia, users need to purchase a game if they want to play it, unless it's offered for free with Stadia Pro. This barrier to entry is one of the reasons that many people don't think Stadia will last if it doesn't change.
Most GeForce Now users will have a library of games that they know and love, and they won't want to buy them all again just so that they can stream them. It's obvious that at this point, Nvidia's streaming service has this considerable advantage over Google's.