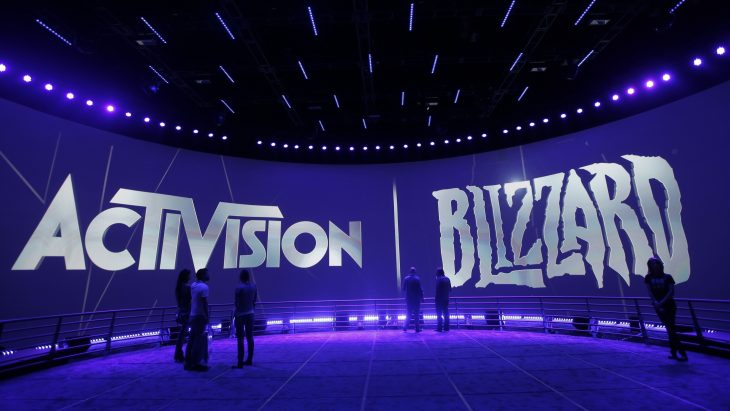 It's been reported that the Securities Exchange Commission is now actively investigating Activision Blizzard due to its response to allegations of sexual misconduct and workplace harassment.
The report explains that the SEC has requested several documents from the company, including communications between CEO Bobby Kotick and other high-level management executives regarding the recent allegations. In addition, the SEC is seeking separation agreements with staff who left this year and personal files on six former employees, as well as two years' worth of board meeting minutes.
A representative for Activision Blizzard told the press that the company is cooperating with the SEC, adding that the agency has now subpoenaed past and present employees. The representative also said that a number of changes to policies and procedures are being made on an internal level.
One issue that the SEC is investigating, in particular, is whether Activision Blizzard had an obligation to inform investors about an investigation that had begun into the workplace's gender pay gap. This was the issue that was made public by the State of California in July.
At the time this complaint was brought to light, the company responded by calling it inaccurate, distorted, rushed, and false on many accounts. The response led to many Activision Blizzard employees striking on a day to signify their repulsion at the response. Some investors feel that they should have been notified about the issue sooner since it has definitely affected share prices.
Activision Blizzard is now accused of shredding documents and illegal union-busting tactics. The company brought in to investigate one issue independently was discovered to be a well-known anti-union agency.
Finally, the Equal Employment Opportunity Commission is now also investigating Activision Blizzard regarding employees as far back as May 2020. It's said that the company is in settlement talks with employees with millions of dollars involved.
This is a bad look for the publisher behind Call of Duty, the biggest shooter franchise on the planet. However, it's far from the first time that there have been rumblings of such issues with the company. What we're seeing now is the result of the company ignoring warning signs and public reactions whenever a tiny amount of the truth leaked in the past.