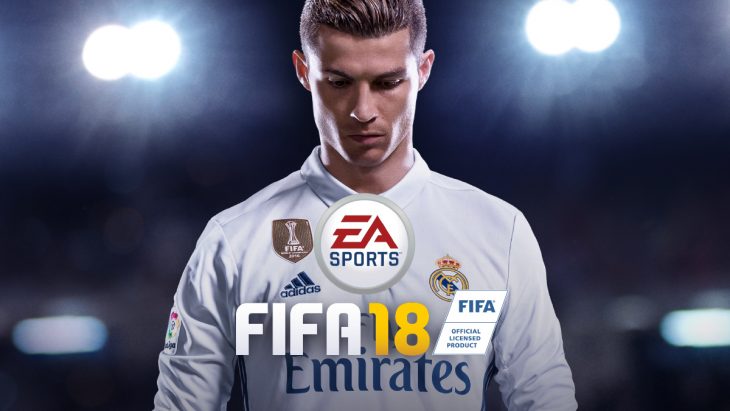 Recently in an interview EA confirmed that they'd played it safe with FIFA 17, but have gone all in with FIFA 18 resulting in what they think is the best gameplay they've ever had in a FIFA title.
FIFA 18 contains a number of new gameplay features and mechanics that players can enjoy, including a new original story campaign. According to Lead Gameplay Producer, Sam Rivera, when EA gave players access to FIFA 18 for the first time they weren't aware of the new features, but picked up on them right away.
One of these new features is Real Player Motion Technology. This is a system that lets EA pick animations every single frame, as opposed to every single step as has been the way in previous FIFA games. This means that the human eye perceives a far smoother motion from each player moving around the pitch.
Using the Frostbite engine for the second time in a FIFA game has also allowed EA to provide improved visuals. This means that a Football player's likeness can be taken using motion capture technology and inserted onto the player model in-game.
Returning in FIFA 18 is Alex Hunter, protagonist player from FIFA 17's campaign mode The Journey. This time around Hunter begins a new stage in his career in the favelas of Brazil, quickly moving up to LA as well as other, undisclosed, locations as he progresses through a new stage in the life of a professional footballer. In FIFA 17 a large number of players completed The Journey campaign, and that encouraged EA enough to produce this second core campaign mode, as well as add more customisation features for Alex Hunter.
Also returning in FIFA 18 is FIFA Ultimate Team, essentially a fantasy football league in video game form. After listening to to fan feedback on this, the most popular mode in FIFA 17, EA have added an offline variant called Battle Mode. In this mode players will compete against the AI for rewards they can use on their team.
FIFA 18 will also be the first FIFA game available on portable consoles since FIFA 15. While the Nintendo Switch version of FIFA 18 won't include the campaign mode, it will contain the Ultimate Team mode so that players can now manage their ultimate team on the go.
FIFA 18 is releasing on September 29, 2017 on PC, PS3, PS4, Switch, Xbox 360, and Xbox One. Wholesale pre-orders are available from selected wholesale distributors.