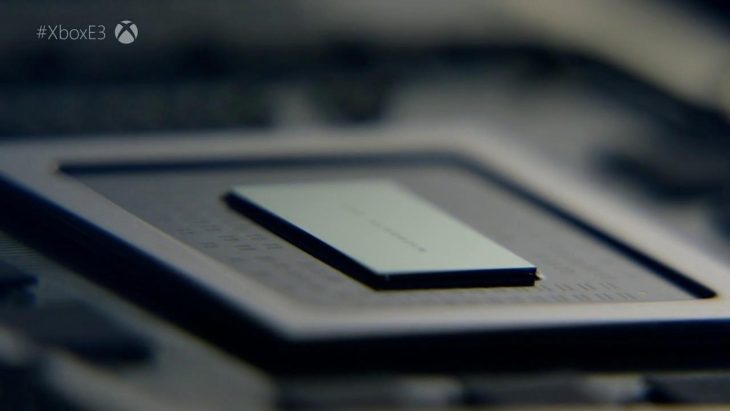 Earlier this year, at E3 2019, Microsoft announced that Project Scarlett, the next generation of Xbox, will launch alongside Halo Infinite at Christmas 2020. Since then Sony has also announced that their next generation console will launch at the same time, but very little is known about each.
Project Scarlett
There are supposedly two consoles in development under the Scarlett umbrella. The first, codenamed Anaconda, is a new Xbox console that will compete with the PlayStation 5, complete with optical drive and similar hardware. The second, codenamed Lockhart, is meant to be a version of the next generation Xbox that is entirely focused on streaming, similar to the Xbox One-All Digital Edition.
The price for Project Scarlett is said to be similar to the PlayStation 5, though no one is certain of that at the moment. Some sources suggest that Project Scarlett will cost around $500, which could mean that the PlayStation 5 is set to cost the same.
Specs
The specifications for Project Scarlett consoles are as follows.
Anaconda
CPU – Custom eight core
GPU – Custom NAVI 12+ teraflops
RAM – 16GB, GDDR6
Storage – 1TB SSD, 1 + GB / s
Lockhart
CPU – Custom eight core
GPU – Custom NAVI 4+ teraflops
RAM – 12GB, GDDR6
Storage – 1TB SSD, 1 + GB / s
PlayStation 5
The PlayStation 5 is set to release at the same time as Project Scarlett, Christmas 2020. Very little is known about it other than there is a new controller, which provides haptic feedback instead of using rumble motors. Some people have suggested that the console will be priced at the $549 mark, though these are simply theories.
Specs
The specifications for the PlayStation 5 are as follows.
CPU – 8-Core AMD Ryzen Zen 2
GPU – AMD Radeon NAVI
RAM – Unknown
Storage – SSD
Online Subscriptions
Neither Sony nor Microsoft has confirmed whether their current game subscription services such as PlayStation Now, PlayStation Plus, Xbox Live, and Xbox Games Pass, will be coming to their next generation consoles. However, it seems likely that these services will make the move, considering how many other similar services are launching around them, like Ubisoft's Uplay+.
Backward Compatibility
It's been confirmed that both Project Scarlett and the PlayStation 5 will have backwards compatibility. Microsoft has already brought many Xbox 360 games to Xbox One, but Sony has done very little that is similar for the PlayStation 4. Currently Sony says they are working out how many legacy titles the PlayStation 5 can support, and will make an announcement on the matter in the future.