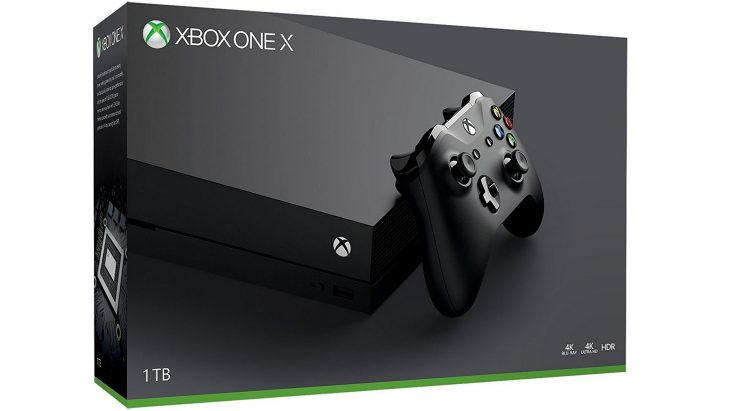 Microsoft have announced that they will be heavily discounting the price of the Xbox One X, their latest Xbox console, for Black Friday this year, by $100.
The Xbox One X is currently the most powerful console on the market. Microsoft have taken great care to ensure that this console offers the best experience when it comes to gaming in the home, and since launch the price has reflected that.
Now however, Microsoft is offering to heavily discount the Xbox One X for the holiday sale on Black Friday. The console will be discounted by $100, bringing the cost down to $399 for an Xbox One X.
Further Black Friday discounts have also been confirmed by Microsoft. They plan to discount some of the biggest titles from this year, including Forza Horizon 4, State of Decay 2, and even the online pirate multiplayer title Sea of Thieves.
The Xbox Games Pass will also see some discount offers for Black Friday. Those who join the service as new subscribers will be able to do so for just £1/$1 for the first month. Microsoft announced that the subscription service will be growing over the next two months to include 12 new games. Some of the games which will be available under the pass subscription are; Sea of Thieves, PUBG, MXGP3, Agents of Mayhem, Thomas Was Alone, Ori and the Blind forest, Hellblade: Senua's Sacrifice, and Kingdom Two Crowns. Further games being added to the pass over this period are; Mutant Year Zero, Aftercharge, Supermarket Shriek, The Good Life, Void Bastards, Secret Neighbour, and Pathologic 2.
As part of their announcement for the Xbox Games Pass expansion Microsoft has launched the Xbox Game Pass app around the world today. This app is designed to make it easier to download games included with the pass, and discover new ones subscribers may never have played.
Black Friday is generally regarded as the first official day of the Christmas shopping period, a tradition in America that has made its way to retailers around the world in recent years. Retailers and online stores alike offer limited time discounts on all good they sell, offering consumers the chance to grab a bargain on items they want to get for friends and family as Christmas presents.