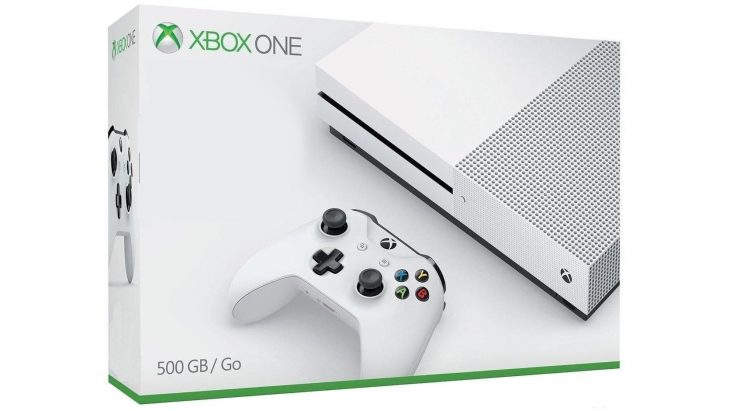 Microsoft has revealed their Xbox Black Friday Deals even though the sales window is still days away, on November 24, 2017. Other retailers are showing their deals early in a similar fashion to build up some demand for their weekend holiday sales, but Microsoft will be selling an Xbox One S bundle for $189, i.e. $60 off the current sale price.
Microsoft's Xbox One S bundle packages a 500GB Xbox One S console with a free selected game of choice, as well as a one month Xbox Game Pass trial and 14 day Xbox Live Gold trial. The final lineup of games to be offered with this deal hasn't been confirmed yet, but the photo online for the bundle shows Assassin's Creed: The Ezio Collection, Just Dance 2018, and Watch Dogs 2. The bundle will go on sale from November 23rd.
Microsoft will also be offering deals on games, with up to 65% off some titles and an additional 10% off for Xbox Live Gold members. The deals will be available for Xbox Live Gold members from November 17th, while non-members can access the discounts from November 21st.
From November 21st a deal will be available for Xbox Design Lab Wireless Controllers. Customers will be able to get their customised controller with shipping for just $65, which is a discount of $15 from the current retail pricing.
This year Black Friday falls on Friday the November 24, 2017, but some retailers, in addition to showing their sale items early, will be hosting a sale over the ten days leading up to the date. Amazon has said that they will be announcing their Black Friday deals on November 17th and will be holding a sale through to Cyber Monday. Among these offers will be similar bundles to Microsoft's Xbox One S console bundle.
Traditionally online retailers wait until the Monday after Black Friday, also known as Cyber Monday, before they offer their holiday season deals, but the event has grown far beyond the weekend after Thanksgiving. Microsoft won't be the only console creator offering great deals on their products, but they might be the cheapest considering the Xbox One X launched just a week ago.