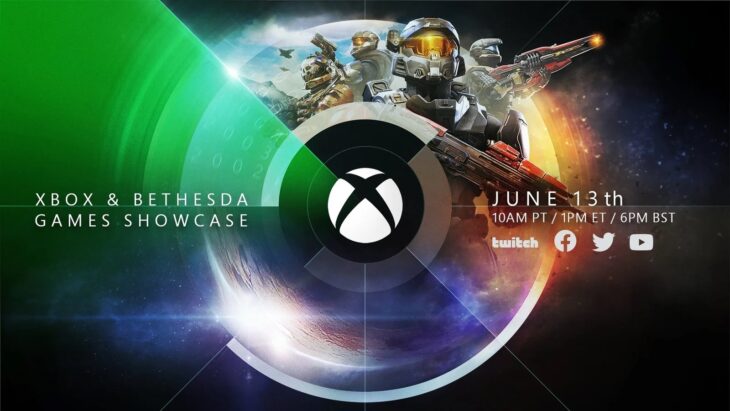 This year, Xbox and Bethesda teamed up for their E3 2021 showcases. In this article, we've brought together the biggest announcements from the show.
Starfield
Finally, Bethesda's new open-world RPG Starfield will be coming to Xbox and PC exclusively on November 11, 2022. The game is a sci-fi version of what players have come to expect from The Elder Scrolls series.
Battlefield 2042
The next Battlefield game launches on October 22, 2021, and got a new trailer during the showcase. This will be a new venture in the shooter genre, and could serve to mix things up massively.
Halo Infinite
The latest Halo title is still set for a release this holiday season, and will be getting a free-to-play multiplayer mode that looks to be available outside of the main game in the same way that Warzone is separate to every Call of Duty game.
Twelve Minutes
The upcoming indie title starring James McAvoy, Daisy Ridley, and Willem Dafoe launches on August 19, 2021, and will be available on Xbox Game Pass at launch.
The Outer Worlds 2
Obsidian Entertainment announced a sequel to the massively successful The Outer Worlds, and added that the next big update, the biggest yet, is coming to its MMO Grounded at the end of the month.
Forza Horizon 5
The next main entry in the Forza series launches on November 5, 2021, and will take players to Mexico. This will be another title available on Xbox Game Pass at launch.
Redfall
This game is a new co-op shooter coming to Xbox and PC next summer. It's an exclusive and will launch through Xbox Game Pass as well. While it's got nothing on Back 4 Blood, the game still looks incredible.
Back 4 Blood
Back 4 Blood may have stolen the show. The game is coming to Xbox Game Pass at launch, and every new piece of gameplay footage or trailer only serves to build up more excitement among fans for it.
Psychonauts 2
The highly anticipated sequel finally has a release date, August 25, 2021, and will be coming to Xbox Game Pass on day one. This game is one that fans have been waiting for for some time, and now, finally, they know that they don't have to wait much longer.