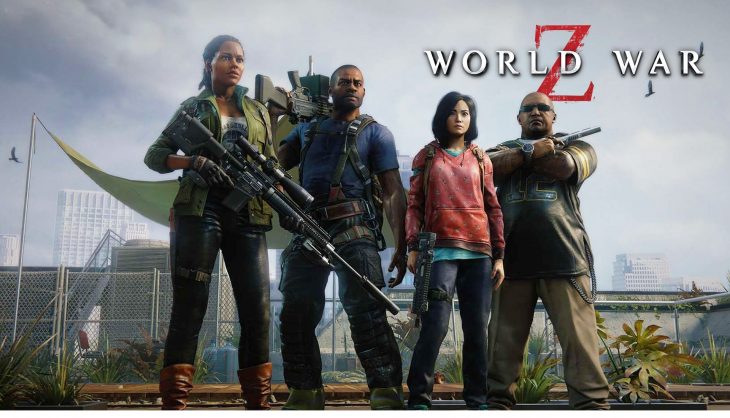 Saber Interactive's action shooter World War Z has sold 320,000 copies on the Epic Games Store in its first two weeks on release.
The impressive sales stats are significant for a couple of reasons. Firstly, they represent a considerable success for Saber Interactive, particularly when considered alongside the game's overall sale of a million copies in the first week across Xbox One and PlayStation 4. Secondly, the fact that World War Z has enjoyed such a successful launch courtesy of an exclusivity deal on the Epic Games Store poses a clear challenge to Steam.
Valve's online gaming hub has faced a number of recent threats to its once overpowering dominance in online PC gaming. Epic Games are one of a number of significant players in the industry who are keen to grow their own online storefronts and have tried to promote their service by agreeing on high-profile exclusivity deals.
4A Games' Metro Exodus was one of the first high profile titles to release exclusively on the Epic Games Store (somewhat controversially, given the short notice with which the exclusivity deal was signed). It performed well – shipping more copies through Epic Games than the previous installment in the Metro franchise managed over the corresponding time period on Steam – and the success of World War Z looks set to deal another blow to Valve.
Epic Games described April on their website as "the biggest month so far for the Epic Games store." They confirmed that World War Z had shipped 320,000 copies on the Epic Games store to date, with 250,000 of those sales taking place in its first week of release.
Another game to enjoy a successful launch on the Epic Games Store was Satisfactory, a new title from Coffee Games that the company proclaimed as their best ever PC launch.
The success of World War Z by no means deals a hammer blow to Steam. It does, however, indicate that the marketplace for online storefronts continues to open up. Epic Games, courtesy of exclusive games like World War Z, seem to be leading the challenge.