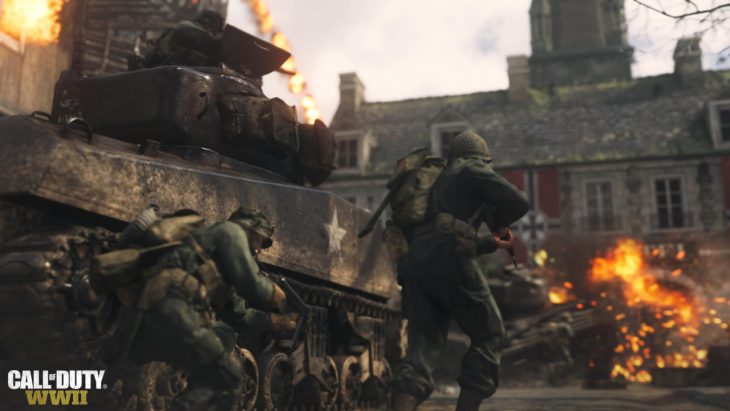 A director may have been found for the Call of Duty movie according to Hollywood news website Variety. The site reports that Sicaro 2: Soldado director, Stefano Sollima is currently in discussions over directing a Call of Duty move, which is currently untitled.
While nothing has been confirmed yet, and plenty of video game movie adaptations never make it to the big screen, a Call of Duty might have more legs. Activision Blizzard declined to comment when approached by Variety, but sources close to the site say that Kieran Fitzgerald, writer of Snowden, has written the script for the Call of Duty movie, and Skylanders Academy and The Hateful Eight producer will be working on the film with Sollima.
Currently no story details have been confirmed, though it's suspected that a similar style to the Marvel Cinematic Universe movies will be employed, with multiple connecting storylines that culminate in one larger film.
It was confirmed last year by Activision Blizzard Co-presidents, Nick van Dyk and Stacey Sher, that multiple Call of Duty movies based on the arious sub-brands are in the works. Sher said that they put together a group of writers to discuss where the company were going with the films. A Black Ops film will look at the story will focus on the story behind the story, as the original game did, while an Advanced Warfare series of movies will look at what it's like to fight a war with the world's eyes on them. A hybrid film could then show the story of special operations behind a very public conflict.
The movies won't be literal translations of the video games but will maintain the same high energy and adrenaline. The writers are focussed on creating a universe like Marvel has now established, bringing all of the Call of Duty games together on the big screen. It will be interesting to see how the Call of Duty movies all tie together particularly the movie adaptation of Call of Duty: WW2. With more games releasing in the series every year, the Call of Duty movie series could go on to be, potentially, endless.