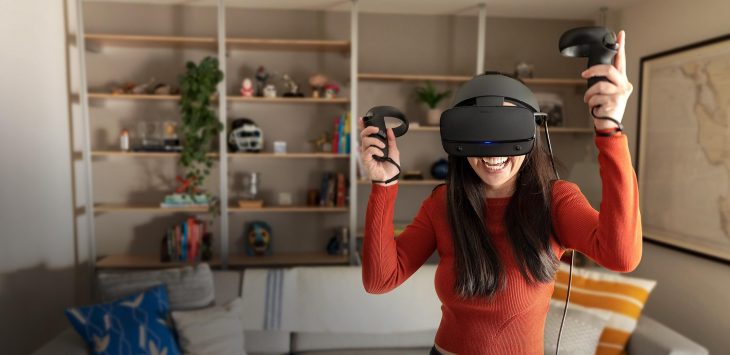 Oculus Rift S. Source: Oculus
Oculus have confirmed the release dates for two new VR headsets they are bringing to market. The Oculus Rift S and the Oculus Quest will both become available on May 21, 2019 and will retail for $399.
The Rift S is described by Oculus as "our most advanced, PC-powered gaming headset" and comes with improved visuals and a new design that replaces the Rift's "halo headband." The Rift S design is described by Oculus as an ergonomic improvement that should improve comfort and the speed with which players can put on and remove the headset.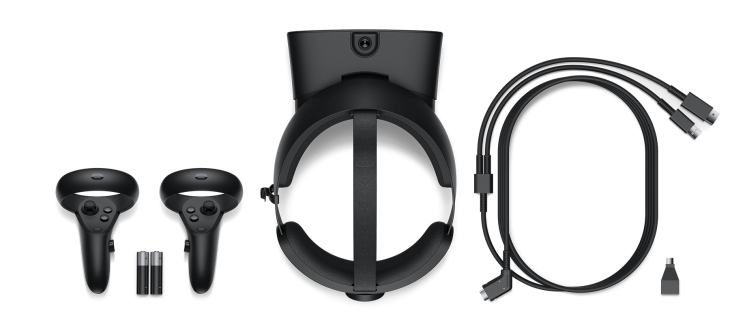 Oculus Rift S, what's included. Source: Oculus
The Oculus Quest is more of a step into the unknown for the company and the home VR sector as a whole – a high-powered headset that can be used independently of a PC or console. To some extent, Oculus tested the ground for this with last year's Oculus Go.
However, the Go was designed to be used while stationary, primarily for TV and movie watching; the Quest is very much designed with gaming in mind. It contains built in movement tracking so that players can play in almost any space, with the motion controllers and the headset detectable and able to be used in games.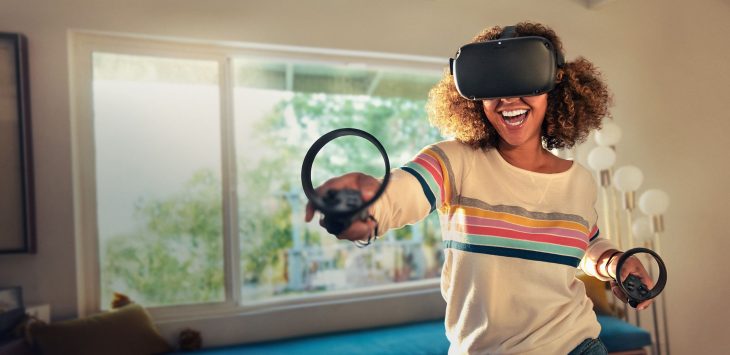 Oculus Quest. Source: Oculus
The headset also has audio built in, allowing gamers to listen to the events of their game world and the real world at the same time – potentially a huge bonus feature if you've got housemates who like to sneak up on you when you're playing! A headphone slot is also available if you seek full immersion.
The $399 price point includes everything required to game on the Quest: the headset, controllers and wires for charging, etc. This makes it a significantly cheaper entry point to the market than devices like the newly announced Valve Index, which will retail for $999 and requires a high-end PC to run on.
It is worth pointing out that Quest doesn't have specs to match the Oculus Rift S and, as a result, isn't compatible with all Oculus games. Nonetheless, for gamers looking to experience quality home VR gaming without purchasing a console or PC the Oculus Quest may prove a popular option.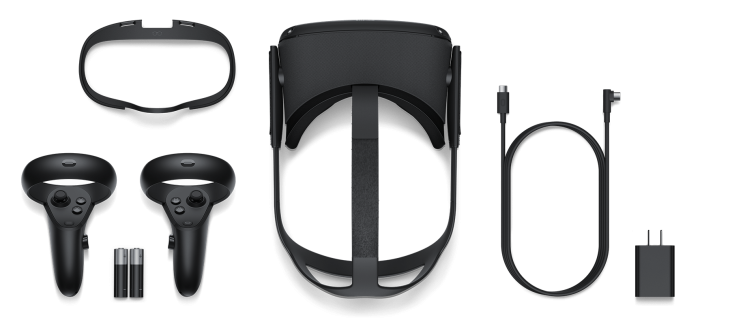 Oculus Quest, what's included. Source: Oculus