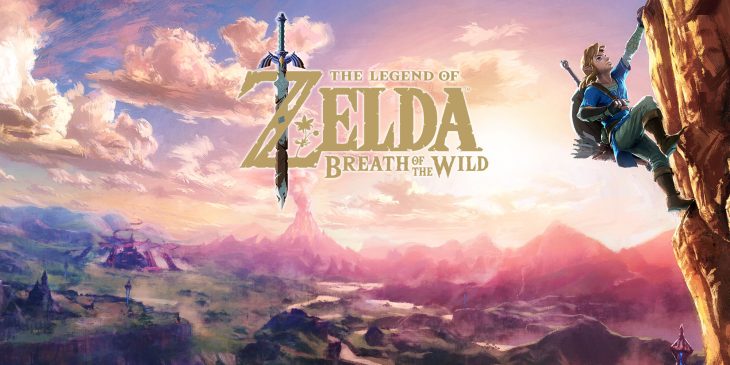 Monolith Soft has confirmed this week that The Legend of Zelda: Breath of the Wild has finally gone gold. Yasuyuki Honne Tweeted the confirmation with a picture of the development team, including Shigeru Miyamoto.
When a game 'goes gold' it means that the development team has finished work on building it and fixing bugs they've found from development. This means that from now on the developers will be working on the game's first patch, which usually releases on the same day as the game. This patch will fix any bugs found in the game after it's been manufactured onto the discs used to run it on the Nintendo Switch.
The Legend of Zelda: Breath of the Wild will be the first Zelda game to release in two home console generations. Since the reveal of the Wii U, fans have been expecting a Zelda game for home consoles, but what was dubbed as Zelda Wii U never saw the light of day. Instead it seems as though Nintendo doubled down on work on Breath of the Wild, since the game is now ready well before the release of the latest Nintendo console, the Nintendo Switch.
The Nintendo Switch releases on March 3rd 2017, and The Legend of Zelda: Breath of the Wild will be a launch title from that same day. Among the console bundles currently on offer, one of them contains the latest Zelda game, with other first-party releases being bundled in with the rest.
Among the launch titles for the Nintendo Switch, The Legend of Zelda: Breath of the Wild is easily the best, offering hundreds of hours of gameplay. The usual Zelda formula of dungeon-crawling to get new equipment and progress to the final boss of the game has been added to with a massive open world for Link to explore, crafting, side quests, and fully voiced NPCs.
With the game going gold before release fans are sure to be elated in the knowledge that nothing was left unfinished in Link's triumphant return to home consoles. The only slight issue owners of the latest Zelda release may have is with the size of the day-one patch, which could be quite large if the developers discover a lot of bugs from here on out.