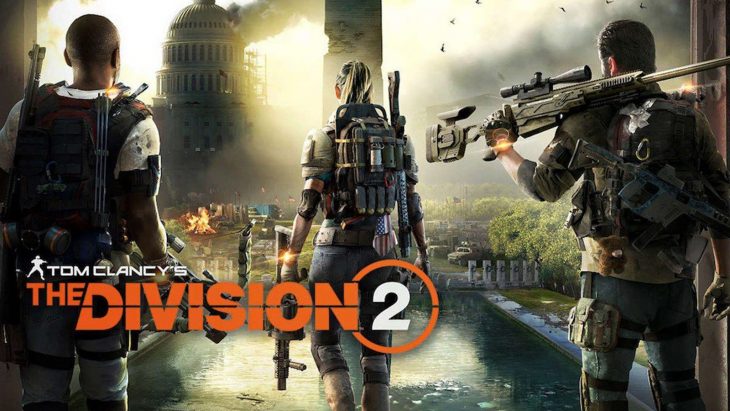 Tom Clancy's The Division 2, Ubisoft's latest AAA release, by the publisher's own admission, has failed to match their "ambitious expectations."
The publisher did not list specific figures but appear to be disappointed with the PlayStation 4 and Xbox One editions of the game, citing "a more competitive market than expected" as reasons for their underperformance.
It is unclear where this additional competition has come from. It is generally conceded in the industry that March was a quiet month for new releases, with only Devil May Cry 5 and Sekiro: Shadows Die Twice a serious rival to The Division 2.
Ubisoft were more impressed with the performance of The Division 2 on PC, where combined boxed and digital sales were around the same level as those for the original Division. However, the increasing shift to digital and new sales models helped Ubisoft earn greater margin for digital PC sales.
Ubisoft opted for an exclusivity deal with Epic for The Division 2, reducing the percentage owed to the vendor for each sale from Valve's 30% to Epic's 12%. They also sold The Division 2 from their own Uplay store, an even better option for Ubisoft with 0% owed to the vendor!
Ubisoft's chief financial officer Frederick Duguet emphasised that he does expect The Division 2 to "grow and gain traction" over time. Like many AAA releases with an online component, the game was designed with add-ons, upgrades and the creation of an online community in mind. Such communities can grow over time, though building from a strong player base such as the one Grand Theft Auto V gave Grand Theft Auto Online, is an obvious advantage.
Ubisoft still posted record sales for the 2018/19 financial year, so a slow start for The Division 2 should by no means be considered a disaster for them. They have promised a further four AAA releases in this financial year so have plenty of other eggs in the basket should The Division 2 continue to underperform.