A report describing the financial data for the world's gaming industry found that September 2015 was a phenomenal month, as the digital market grew significantly.
Despite the number of console players remaining the same, the sales figures for digital console games rocketed up by 29% during the period, to a total of $326 million.
This means that digital copies of games are quickly encroaching upon boxed games to become the most popular source of content.
Superdata's report discovered that FIFA 16 was the world's best-selling digital console title during September, followed by Destiny, GTA V, Metal Gear Solid V, and Call of Duty: Advanced Warfare.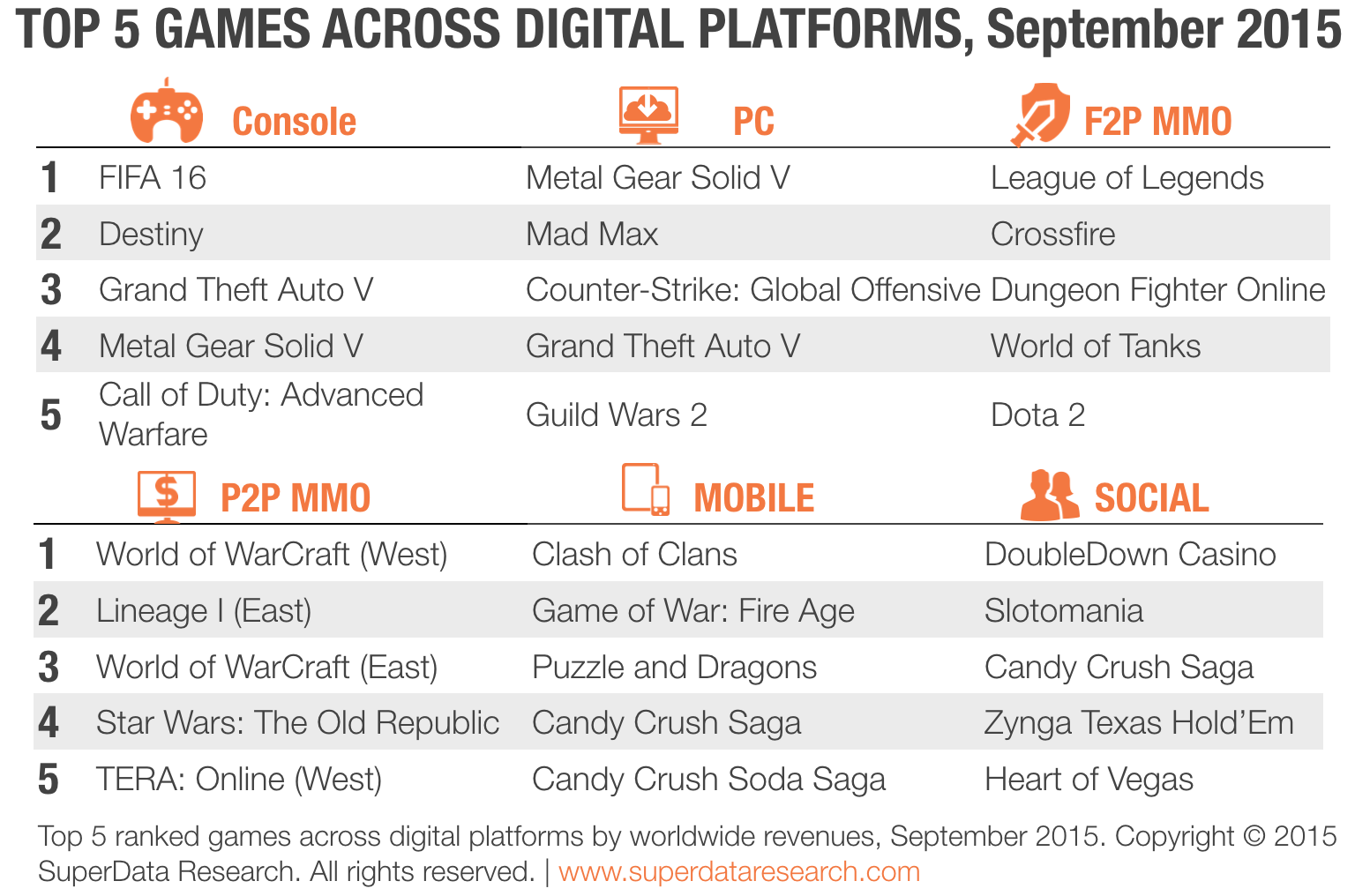 Globally, the digital games market was worth $5.4 billion dollars in sales during September, up 11% year on year except for pay-to-play MMOs which fell by 8%.
The digital gaming sector is rapidly becoming a major source of income for the industry as a whole. Steam reportedly earned $1.5 billion in 2014, while Nintendo have recently deepened their presence in the digital market.
Purchasing digital content is often preferable for gamers for a number of reasons, mainly due to its convenience and the regular deals and sales on offer. Clearly digital sales are becoming a major element of the market, and companies are certain to capitalise on them further.
Related Topics:
Digital Distribution
,
Digital Gaming
---