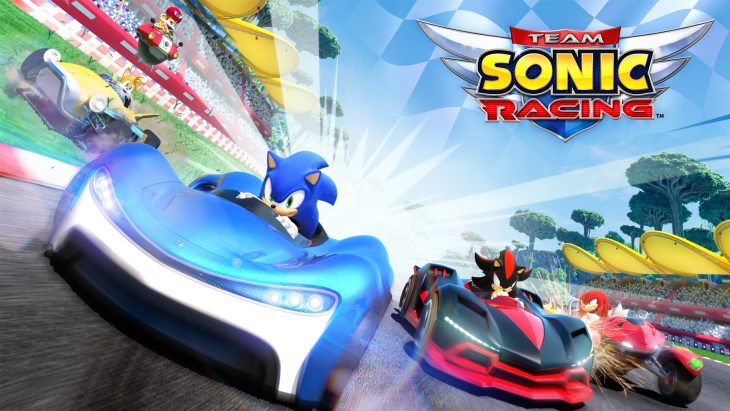 Sega has announced that they have made the decision to delay the release of Team Sonic Racing. The length of time for this delay could be pushed further even more, but for now it seems that the game won't release until May 2019.
Team Sonic Racing was announced this year at E3 2018. The game has always only had the release window of Winter 2018, which in most cases indicates a release time in November or December.
Now however it has been confirmed through the official Sonic the Hedgehog Twitter account that Team Sonic Racing won't release until May 21, 2019. This pushes the game will into next year, but also into a release window which is usually quiet in terms of competition.
Sega told fans in the Tweet that they want to make Team Sonic Racing the best racer they possibly can. In order to do this they are giving the team additional time to work on the polish and overall finish of the title before it gets into player's hands.
The company has thanked fans for their patience, and reiterated that they know no one enjoys seeing a game they're looking forward to be delayed. They added that quality is the most important aspect to them in Team Sonic Racing, and this delay will allow them to ensure the quality is as high as possible.
The last Sonic racing games were Sonic & Sega All-Stars Racing titles. Team Sonic Racing is the spiritual successor to these racers, which haven't been in media since around 2012, when the Transformed title launched.
Team Sonic Racing is being developed by the creators of Crackdown 3 and Dead Island 2, Sumo Digital. The UK based developer also worked on the previous Sonic racing titles, and has a pedigree for creating Sonic titles that fans genuinely enjoy playing.
Core Sonic games have changed massively throughout the years, moving from 2D platformers into the 3D realm, and back to 2D more recently. The nostalgia effect Sonic has on gamers has helped sell the games but ruined their reputation because they aren't what people remember playing. Hopefully Team Sonic Racing can satiate the hunger for a Sonic game without causing any disappointment when it releases.