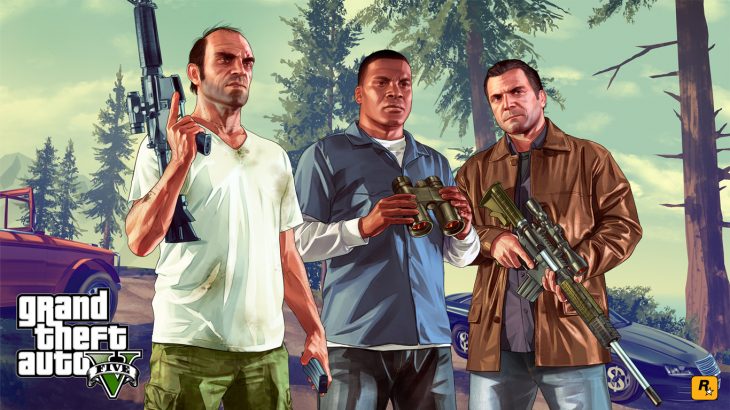 Take-Two Interactive has reported its Q2 financials for 2019, indicating considerable growth and unit sales milestones.
Net revenue for the company is up by 74 percent year-on-year to $859 million, and net bookings were up to $950 million, an increase of 63 percent year-on-year. This was mostly driven by the launches of Borderlands 3 and NBA 2K20, though ongoing revenue from Grand Theft Auto 5 and NBA 2K19, and mobile offerings from Social Point, have also helped.
The company's figures show another increase in digital share. Digitally-delivered net bookings are up by 63 percent year-on-year to $695 million, which made up 73 percent of Take-Two Interactive's total net bookings.
Three games reached new sales milestones in the quarter. Borderlands 3 reached 7 million copies sold, having achieved 5 million sales in the first five days on sale, and Red Dead Redemption 2 reached 26.5 million copies sold worldwide. Grand Theft Auto 5 managed to reach 115 million units sold, more than 5 million more since May 2019.
CEO Strauss Zelnick told Gamesindustry.biz that he believes Grand Theft Auto 5 is a must-have title for anyone over the age of 17, despite it being developed for the last console generation, and being more than six years old. In addition to the way the game is being continually supported by the developers, this is thought to be why the game is still selling so well.
Take-Two Interactive expects Q3 net bookings to be between $860 million and $910 million, and net revenue to be between $915 million and $965 million. The Outer Worlds is expected to be the largest contributor during Q3, thought NBA 2K20, Grand Theft Auto 5, Red Dead Redemption 2, and Borderlands 3 will all also play a part.
The company is also raising its full-year guidance for net bookings from $2.75 billion to $2.85 billion, which is up from their previous prediction of $2.6billion to $2.7 billion. Net revenue has been revised from between $2.83 billion to $2.92 billion to between $2.93 billion to $3.03 billion.
Zelnick explained that whilst the company doesn't have any big releases planned for the holiday season, but there also isn't much in the way of competition. He added that games need to be able to stand on their own, and if they aren't the highest quality, then consumers won't turn up to buy them. Take-Two Interactive believes that what they have on the market can stand against the competition, which is why their outlook for Q3, and the full-year, are so optimistic.