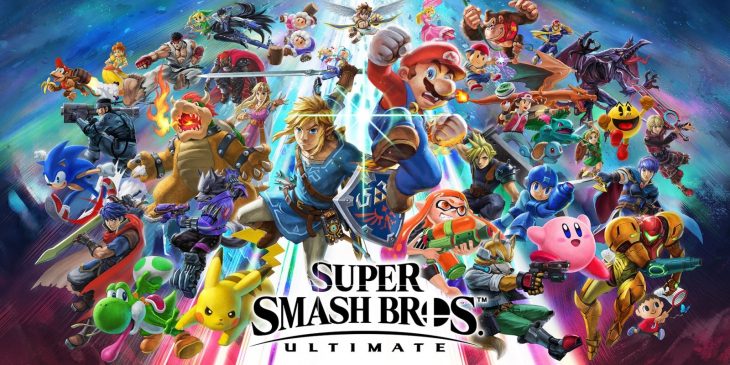 After an incredibly successful launch towards the end of last year, Super Smash Bros Ultimate looks to have sold around 5 million copies during its first week on sale.
Super Smash Bros Ultimate topped a number of different sales charts following its launch, and was ranked quite highly in the best-selling games for the holiday season. Now one source has totalled up the sales and reached a colossal number for the game's first week.
The Japanese daily newspaper, Nikkan Kogyo Shimbun, ran an interview with Shuntaro Furukawa, President of Nintendo. As part of the interview Furukawa told the newspaper that Super Smash Bros Ultimate had sold more than 5 million copies globally in its first week on sales.
Super Smash Bros Ultimate has proven to be a hit with anyone who plays it. New modes with hundreds of hours of content in addition to online multiplayer have made this many consumer's number one game for Switch.
The game became the fastest-selling Smash Bros game in the UK soon after launch, and topped the EMEAA region charts in its first week on sale. In the US it was reported that Super Smash Bros Ultimate sold 3 million copies in the first 11 days on sale, indicating that a large portion of the game's 5 million global sales were from this region. It was also noted that 1.24 million copies were sold in the game's first 3 days on sale in Japan, which again indicates where a large portion of sales came from.
Furukawa commented on these sales stating that they were unprecedented, as has been the case with software sales for the Nintendo Switch on the whole. In fact the software sales for Nintendo Switch have been the fastest for a home console for Nintendo in their entire company history.
The Nintendo Switch is proving to be more and more popular with every big release. Super Smash Bros Ultimate is just the latest in a lineup of first-party titles that have changed the landscape of Nintendo games for the better. With more similar titles planned for 2019, such as Metroid Prime 4, a new mainline Pokemon Game, and a new Animal Crossing game, it seems as though Nintendo will only continue to see successes such as Super Smash Bros Ultimate.