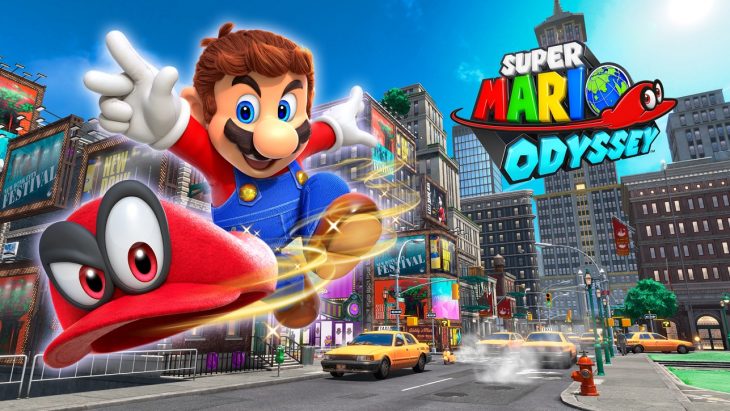 In the US alone Super Mario Odyssey has sold 1.1 million copies in its first five days on sale. This means that it has become the fastest-selling Mario game in the US in Nintendo history, beating even the New Super Mario Bros for Nintendo Wii, which launched in 2009.
Super Mario Odyssey has also been met with rave reviews, many of them giving the game perfect scores. At the time of writing the game has a near-perfect score on Metacritic, with a score of 97 based on 91 critic reviews.
While every single critic review is positive there are 27 mixed user reviews, and 12 negative user reviews alongside the overwhelming 368 positive user reviews. As a result the game is now the best reviewed game on Metacritic for any system in the last three years, tied with Nintendo Switch launch title The Legend of Zelda: Breath of the Wild.
Reggie Fils-Aime, COO for Nintendo of America, told press that everyone is loving Mario's latest adventure. He added that they're also seeing a growth in the momentum of Nintendo Switch sales thanks to great games like Super Mario Odyssey from publishers and indie developers alike.
Nintendo has even increased the number of Nintendo Switch supplies available to retailers in order to meet the holiday season interest. Since launch until the end of October the Nintendo Switch has currently sold 2.6 million units in the US alone.
Super Mario Odyssey launched on October 27, 2017 for Nintendo Switch, and is the latest iteration of the 3D Mario games. In Super Mario Odyssey Mario and Cappy, a spirit inhabiting Mario's cap, travel around the world in order to save Princess Peach from his arch enemy, Bowser, who plans to marry her. Throughout the game players are able to possess creatures in the world by throwing Cappy onto their heads, meaning players can be anything from a Goomba to a Tyrannosaurus Rex.
Super Mario Odyssey has been one of the most highly anticipated games for the Nintendo Switch since the console launched in March. Any consumers sitting on the fence will have been won over by this, what many are calling the best Mario game ever made.