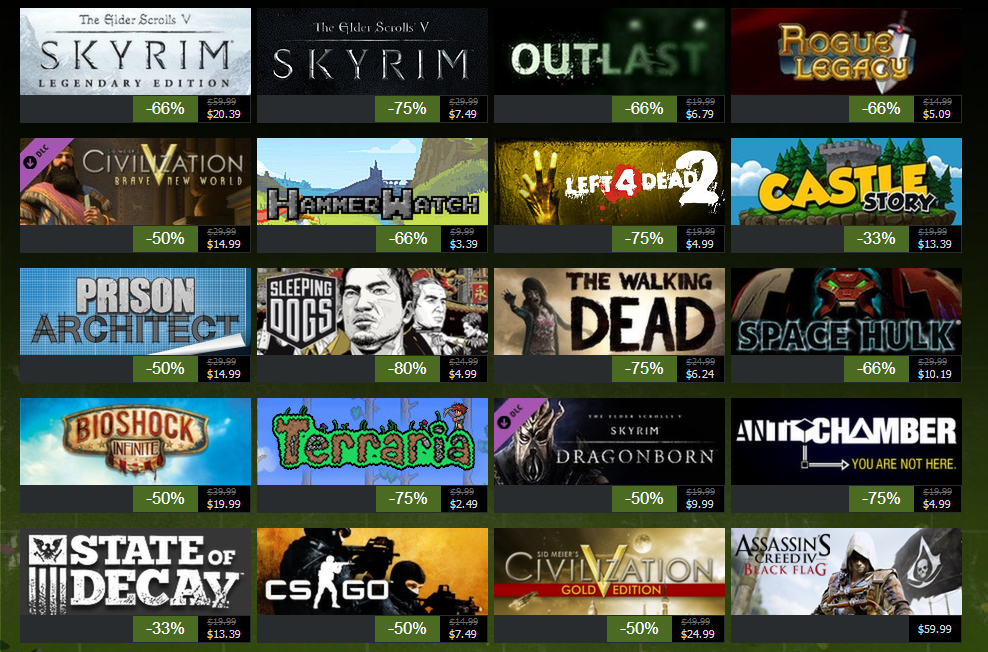 A shift in the practices of Steam's Winter Sale promotion has paid off for Valve, analysis says.
Shown in the SteamDB forum, Valve's altered sales technique led more customers to buy more games than any previous Winter Sale.
The Steam sales previously operated on a day to day basis, with selected feature games being discounted on each day. This year's Winter Sale took on a different format, with thousands of games being discounted for the entire two week sales period.
Valve made the choice to change the their methods to ensure that all their customers could access the discounts of up to 90%, as they expected many missed out on deals under the old system if they were only able to access the shop infrequently.
In terms of numerical data, it was reported that consumers viewed three times as many product pages compared to previous years' sales. Valve reported that many gamers viewed up to 36 different products every day through their personalised Discovery Queue.
2015's Winter Sale also saw a 197% increase in the rate of wishlist additions, while in previous years only a minor increase in wishlist use was seen in sale-time periods.
Not only have major games seen boosts in sales during the Winter Sale, but so have the lesser known games. The games outside of the Top 500 saw a 45% increase in revenue compared to last year.
With an approximate figure of at least 46 million games sold during the Winter Sale, Valve's sales technique is clearly a favourite for PC gamers.
Related Topics:
Steam
,
Valve
---