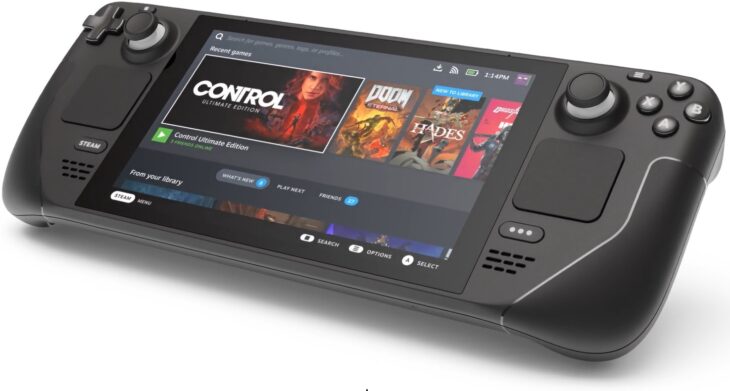 Valve's latest handheld console, the Steam Deck is expected to ship its first batch by the end of February 2022.
It has been revealed that Steam will be sending out the first batch of emails to those with the Steam Deck reservations on February 25, 2022. Those who receive this email will have three days to confirm their purchase which will be shipped on February 28.
Buyers who fail to confirm their payments for the reservation will lose their spot which will be given to the next person in the queue. Steam Deck Press units will be shipped on February 25 with the coverage embargo lifting on the same day.
The Steam Deck was revealed last July when Gabe Newell, the co-founder, and president of Valve indicated that Steam Deck will give people another way to play games that they love on a high-performance device that will be available for a great price.
Not too long after this statement, Steam Deck was unveiled to the public. According to some developers who were asked about how the Steam Deck will affect the video game market, many of them shared the opinion that the Steam Dec can be a game-changer for indie developers provided that Valve is willing to put in the work required.
Steam Deck was advertised as a portable computer that will allow players to play games from their Steam library on the go and as such, it includes an AMD Zen 2 CPU with 4 cores and 8 threads, clocking between 2.4-3.5GHz. This combined with the NVMe SSD and 16GB of RAM should be more than enough to run your favorite games.
While the system does feature a 60Hz refresh rate display, the FPS target for the majority of games was set at 30 frames per second. One user from China managed to get their hands on the dev kit and perform some benchmarks. The results show that the device is capable of running most games between 30 and 60 FPS depending on the settings, with the exception being Cyberpunk 2077 which ran between 20 and 30 FPS on High settings.