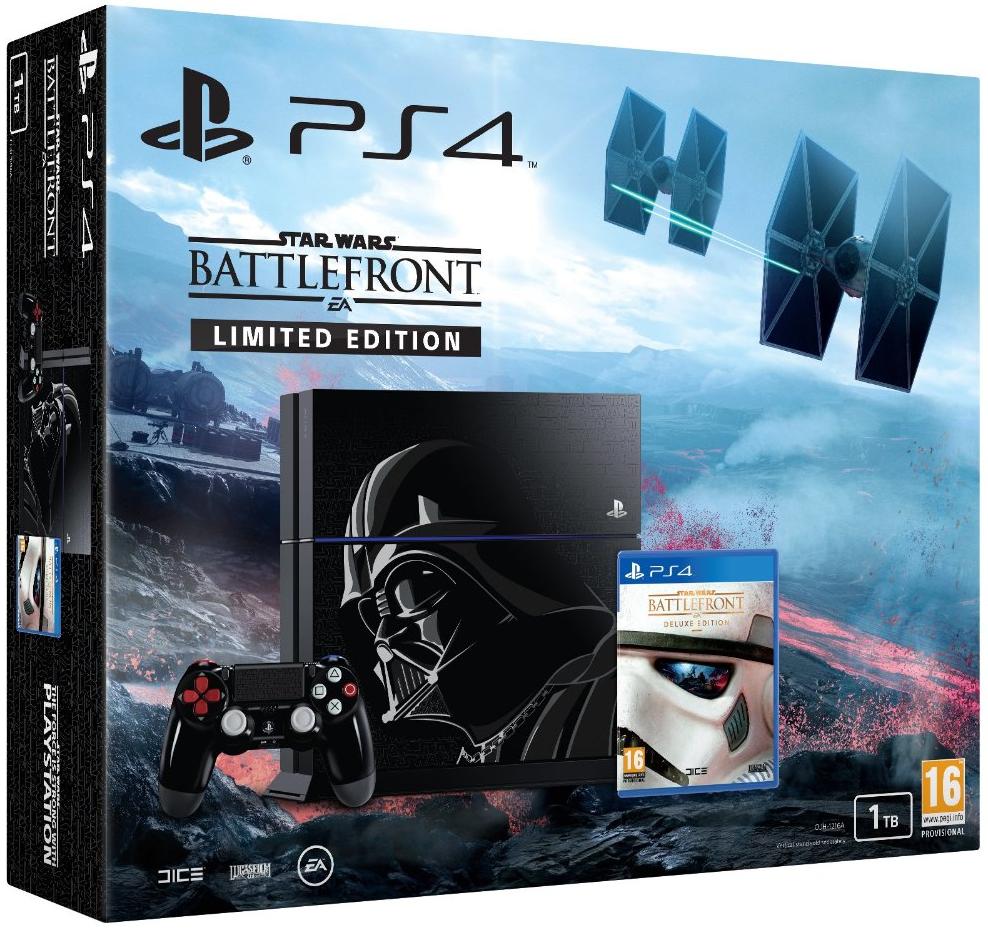 Star Wars: Battlefront has just arrived, and Sony has released a Sony PlayStation 4 1TB Star Wars Limited Edition bundle along with it.
The limited edition bundle comes with a Darth Vader-emblazoned console and controller, the game, and a digital voucher to download four classic Star Wars titles. The most notable of these comes in the form of Super Star Wars. Originally released in 1992, it instantly became a Nintendo classic. Although it was recently ported to Wii-U's virtual console in 2009, PS4's updated port showcases a wealth of new features, including leaderboards, trophies, save features, an updated display, and controller options.
Other updated titles present in the bundle include Star Wars: Racer Revenge, Star Wars: Jedi Starfighter, and Star Wars: Bounty Hunter. A Store Update on the PlayStation blog indicates that Super Stars Wars will also be made available separately on the PlayStation Store, but the company has not yet made any mention of whether the other classics will be purchasable separate of the bundle.
Sony is also offering a standard Battlefront bundle, which comes with a traditional jet black console and controller instead of the Darth Vader themed offerings found in the premium bundle. Both bundles have received rave reviews thus far, and it is anticipated that they will continue to gain considerable momentum throughout the Star Wars: Episode VII – The Force Awakens film release and the remainder of the holiday season.
Related Topics:
PS4
,
Sony
,
Star Wars: Battlefront
---