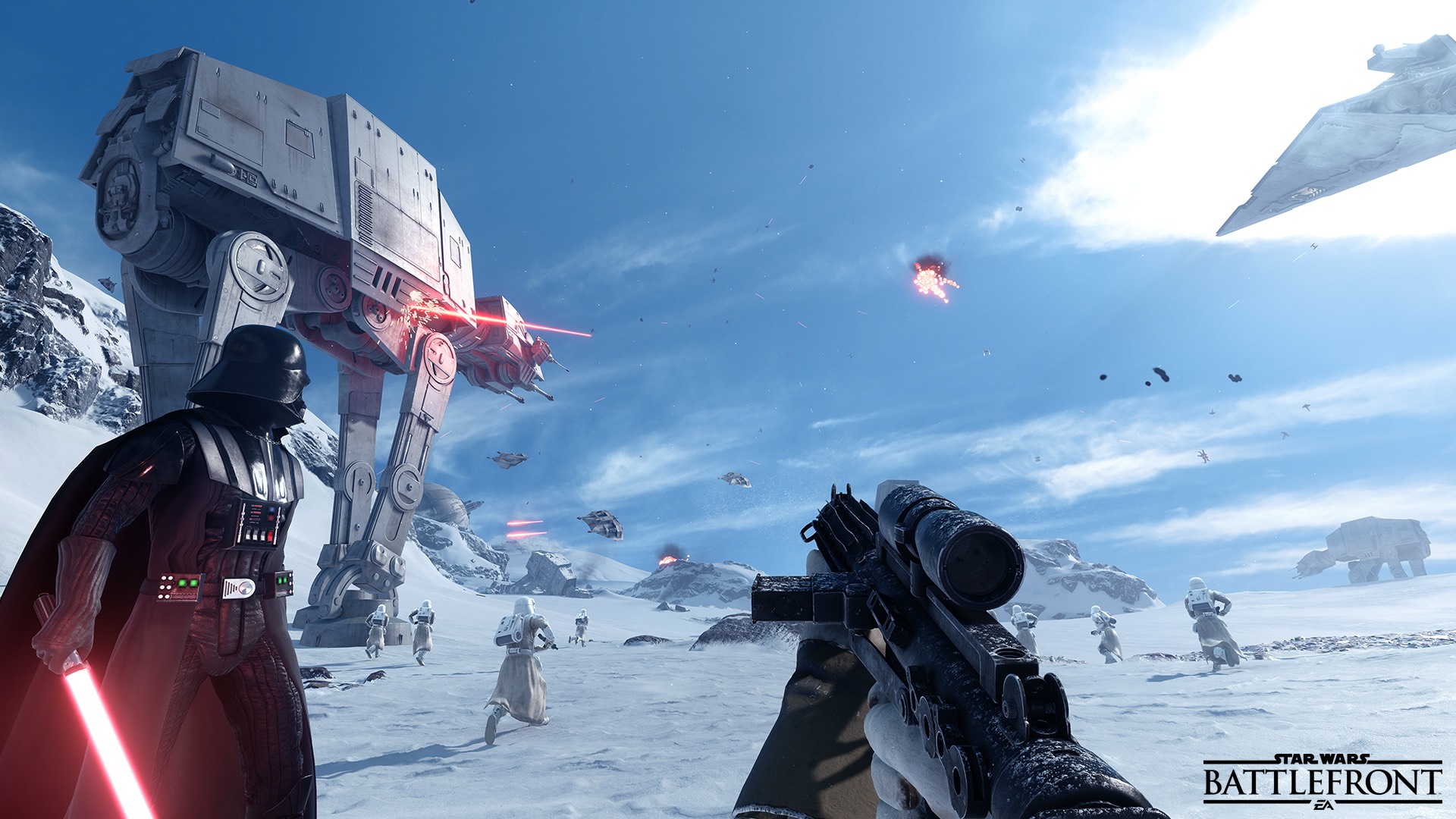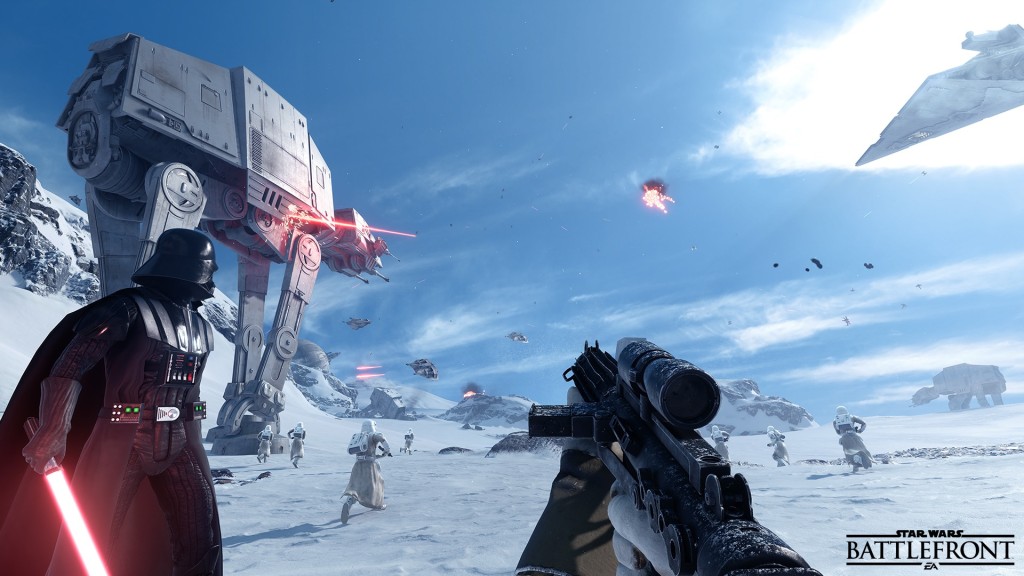 EA has announced that a beta for the upcoming multiplayer title Star Wars Battlefront will be launched in early October 2015.
Launching simultaneously on all platforms, the beta will allow players to test out maps, game modes and characters before the game is released in full in mid-November.
The beta will include three main game modes. The iconic Walker Assault on Hoth from The Empire Strikes Back will pit 40 players fighting for the Rebellion and the Empire against each other.
Featured heavily in the pre-release trailers, players will be able to control Darth Vader and Luke Skywalker, as well as TIE Fighters, X-Wings and the AT-AT walker itself.
The beta mode will also include the Survival Mission on Tatooine, where trapped rebels fight against waves of Imperial soldiers. Battlefront's beta will also reveal an unannounced game mode called Drop Zone. More details on this will be announced closer to the beta's release.
EA also announced the Battlefront Companion experience, which features a strategic card game, in-game Credits to buy cards and weapons, statistic comparisons, and load-out customisation.
More info on Star Wars Battlefront will be announced in the run up to the releases of the beta and the full game. The full title will be released on 17 November 2015 on Playstation 4, Xbox One and PC.
Related Topics:
Electronic Arts
,
Star Wars: Battlefront
---