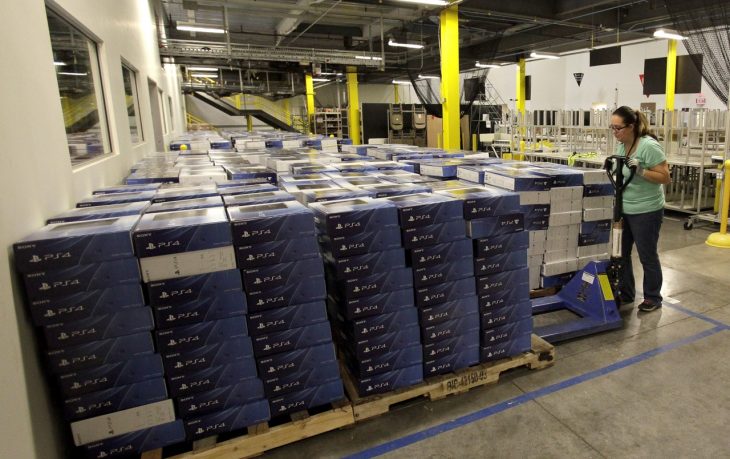 Sony has warned consumers that prices of PlayStation consoles in the US will rise if the Trump Administration moves forward with their planned tariff increase on Chinese-manufactured video game consoles.
The platform holder, together with Nintendo and Microsoft, has submitted a letter to the US Trade Representative's office against the aforementioned tariffs, which would affect most video game consoles on the market.
In a statement discussing the issue, Hiroki Totoki, Sony Finance Chief, told press that these tariffs would have a damaging effect on the US economy, not least because the majority of PlayStation console manufacturing occurs in China.
In May 2019 President Trump increased the import tariff on $200 billion worth of Chinese goods from 10 percent to 25 percent. Furthermore, President Trump has threatened to place the tariff on an additional $300 billion worth of Chinese exports if negotiations in Beijing collapse. This additional tariff would affect PlayStation consoles, and directly increase the cost for them at retail.
Totoki explained that so far tariffs have had very little impact on Sony, but now the company is exploring their options for this potentially dramatic change. One of the options Sony is exploring is putting part of the burden on consumers, by raising the price of PlayStation consoles. As the sector that makes up Sony's biggest profit by unit, any monetary impact at all will need to be quickly rectified if the company is to remain operational as normal.
With a new console potentially releasing in 2020, one that uses more expensive components, the price for PlayStation consoles is already set to rise outside of this issue with tariffs. The impact of anticipation for the new console can already be felt, with Sony's quarterly profit falling by 33 percent to $1.4 billion. This is due to weaker than expected PlayStation 4 sales, leading to Sony's projection for units sold being cut to 15 million for the year.
Weaker PlayStation 4 sales could also be the result of Microsoft's Project Scarlett, which is set to launch in Christmas 2020 as well. The imminent arrival of the next console generation always has an impact on current generation sales, but this tariff could spell even more bad news for platform holders like Sony.