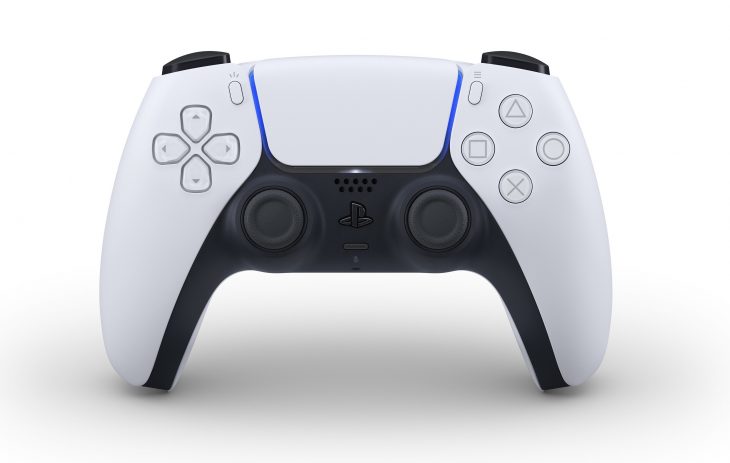 Sony has revealed the new controller that will be standard for the PlayStation 5. They call it the DualSense.
The name is a big departure from the DualShock controllers, which have been a staple for PlayStation consoles since the PlayStation 2. The new name is a nod to the controller's additional feature, haptic feedback, which hasn't been implemented in controllers before.
Haptic feedback uses vibrations to create sounds, and reflect certain physical aspects. So when players are trudging through mud in Uncharted 4, they should now be able to feel what could be some very visceral feedback from Nathan Drake's slow, methodical steps.
With this reveal, Sony also announced some new features for the DualSense which haven't been discussed before. At the forefront of these features is a microphone that allows for in-game chat without the need for a separate headset.
The DualShock 4's share button has been replaced by a 'create' button. Sony says that this new button will do everything that the share button does on PlayStation 4, but also provide brand new ways for players to create epic content to share with the world.
Sony Interactive Entertainment's CEO and President, Jim Ryan, explained that the DualSense is a leap forward for the company, and reflects how they feel about the gap between the current generation of consoles, and the next-generation.
He added that the PlayStation 5 provides many more ways for players to have fun in their favorite games, and create. It's a transformative console that will redefine the PlayStation brand, and push the boundaries of gaming yet again.
Finally, Ryan also told the press that the design for the new console will be revealed soon. More aspects of the console will also be explained over the coming months, and the release window of holiday 2020 remains unchanged.
The PlayStation 5 is still very much shrouded in mystery compared to the Xbox Series X. Microsoft has revealed a lot about their intentions for the next-generation, while Sony has stayed quiet on the matter until now. Time will tell just how different the PlayStation 5 is when features are fully revealed over the coming weeks and months.