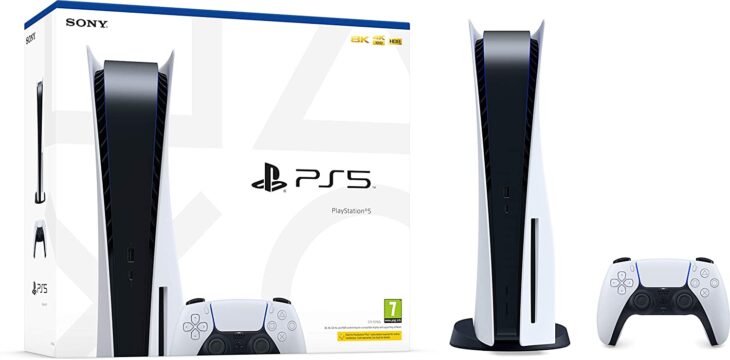 Sony Interactive Entertainment has said that they expect to see seven million PlayStation 5 units sell by the end of the current financial year.
This information comes from a recent interview between Sony's CEO and President Jim Ryan, and Korean site Naver, reported by Gamesindustry.biz. In the interview, Ryan says that the company expects the PlayStation 5 to sell more units in the first year than the PlayStation 4 did in the same time period.
The PlayStation 4 launched in mid-November 2013. Sony confirmed that more than seven million units had been sold by April 6, 2014, which is just after the end of the financial year. Considering that the PlayStation 5 launches on November 12, 2020 in the US, and November 19, 2020 in the UK, there's an extremely similar amount of time between the launch of each console, and the end of their respective financial years.
In 2013, the lead time that Sony had on Microsoft allowed the PlayStation 4 to gain a decent install base before the Xbox One even graced store shelves. Currently there is no sales prediction or expectation for the Xbox Series S and X. Both consoles launch on November 10, two days ahead of Sony's console in the US. It's possible that the PlayStation 5 could still sell better, but Microsoft definitely has a better reputation in terms of next-gen consoles so far.
Sony has made a pig's ear of the pre-order situation for the PlayStation 5. While Microsoft has had a single wave of pre-orders, during which most consumers were able to make an order, Sony has had two, and they've both been met with a lot of criticism. This issue is exacerbated by the rumors saying that Sony has had to cut production numbers for their new console due to issues caused in manufacturing due to the coronavirus (COVID-19) pandemic.
Ryan apologized for the issues consumers have faced with PlayStation 5 pre-orders so far, and promised that more stock is on the way.
Elsewhere in the interview, Ryan also commented on the rising price of games with this new console generation. It has been reported that games on next-gen consoles will cost $70 as opposed to $50 or $60.
He described how with the PlayStation 5, the promise will be there that these games will excite players and provide experiences that they've never seen before. He believes that the increased value is there in PlayStation 5 games to justify the added cost.