Sony
announced on its
blog
that this month they are expanding the lineup of
Playstation 4 consoles
even more with two new limited editions. These limited edition consoles will come in both silver and gold.
Both the gold and silver limited edition consoles have a metallic finish, unlike any other Playstation 4 consoles on the market. This finish extends to the Dualshock 4 controller the consoles are supplied with, meaning owners will be able to show off their limited edition console even if it's kept tucked out of the way in a gaming cabinet. Additional limited edition Dualshock 4 controllers are also available, in case customers want to have two for co-op gaming at home.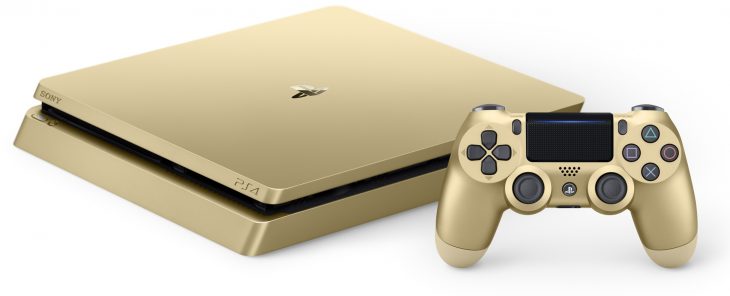 The gold and silver consoles join Sony's lineup of Jet Black and Glacier White consoles which are also available, though the limited edition consoles are a one time run with smaller stock levels.
The limited edition consoles come with 500Gb memory in Europe and 1TB in the US, using the Playstation 4 Slim console design. Unfortunately these consoles are not Playstation 4 Pros, nor does it look like Sony will be releasing limited edition versions of their most powerful console any time soon. However, the Playstation 4 Slim is sleeker and quieter than the original, making it perfect for anyone looking to invest in a Playstation 4 now or simply upgrade from their basic model.





The pricing for these consoles will vary depending on region and which version is being purchased. UK retailer GAME is currently taking pre-orders for the silver console at £279.99 for the 500GB model which includes 2 limited edition silver dualshock controllers. In the US it's been confirmed that the consoles will sell for slightly less at $249.99 for the 1TB version, though no confirmation has been made as to whether these consoles will come with one or two dualshock 4 controllers.
Both of the limited edition consoles were announced as part of Sony's Days of Play sale event, though they aren't actually part of the sale. The consoles will be available on June 28th, and Sony is encouraging consumers to check local retailers for prices and availability now to ensure they can pre-order one or purchase one on the day with the bundle of their choice.