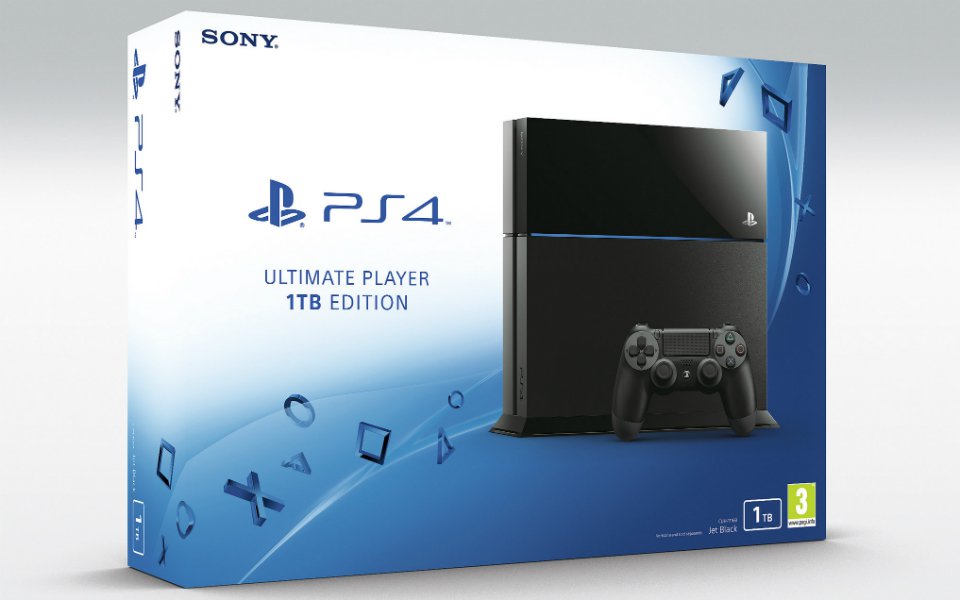 News from Sony's headquarters confirms that a new revamped edition of the PS4 is set to be released into the shops on 15 July 2015.
The alterations to the console aren't cosmetic like the Slim versions of the older PlayStation consoles. With this model, customers will primarily benefit from a new 1TB hard drive, twice the size of the previous model.
Customers will be able to choose from the classic Jet Black or a sleek Glacier White colour, while the HDD cover will be given a matte colour finish. Under the hood, the power consumption of the new model has been reduced by 8%, while the total weight of the console has been reduced by 10% to around 2.5kg.
Sony says that this new model, called the 'Ultimate Player Edition,' will "offer twice the storage of the existing PS4," and will allow you "to download more of the games you love, extend your play with more great add-on content and share even more of your best gaming highlights."
Some of the key specs of the new model are as follows:
Colours Jet Black/Glacier White
Product code CUH-1200 series
Main processor CPU: x86-64 AMD Jaguar 8 cores
GPU: 1.84 TFLOPS AMD Radeon
Memory GDDR5 8GB
Dimensions 275x53x305mm (approx.)
Weight 2.5kg (approx.)
This new PS4 model will likely heighten the competition for sales this Christmas, as Microsoft has also announced a new Xbox One model. Its recommended retail price is $399/€399, although Sony advises to check with your local retailers. Wholesale pre-orders are available from some distributors.
Related Topics:
PlayStation 4 Console
,
Sony
---