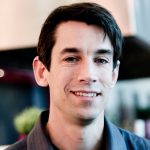 Ted Price is founder, the President and CEO of Insomniac Games video game developer.
He was born in 1968, graduated from Princeton University, and participated in the creation of such game series as Disruptor, Spyro, Ratchet & Clank, Resistance, Fuse, Sunset Overdrive, and other.
---
Profiles and Links:
---
Related News
Read all related news...