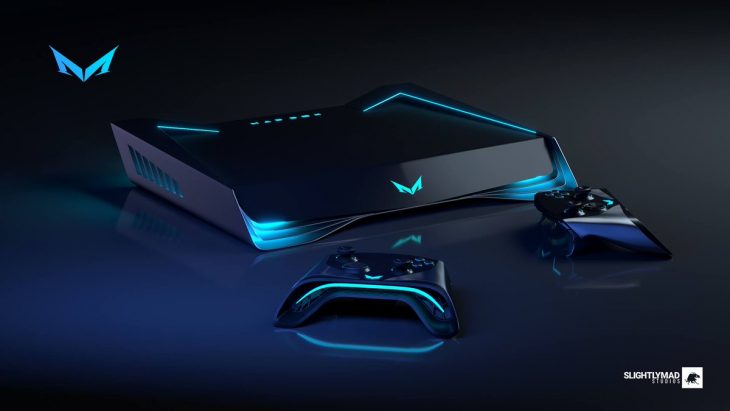 Slightly Mad, makers of the critically acclaimed Project CARS games, raised eyebrows in January when they announced ambitious plans to release their own console.
The "Mad Box," as they named the project, had highly ambitious specs. Announcing the project in a series of tweets, Slightly Mad CEO Ian Bell called the Mad Box "the most powerful console ever built…. You want 4k, you want VR at 60FPS? You want a full engine for free to develop your games on it? You have it."
The company were a little more circumspect about the prospects of the Mad Box in a recent interview with pcgamesinsider.biz. Nathan Bell, Slightly Mad's online marketing director, told the website that the announcement of Google Stadia had dealt a blow to the Mad Box.
"Google saying 'the future of gaming isn't in a box' hasn't done us any favors," Bell said. He went on to add that two investors had pulled out of the project following Stadia's announcement and conceded that "the future of the project is questionable."
Another blow to the Mad Box was delivered earlier this week courtesy of a trademark issue. Slightly Mad withdrew their tradeark application for the "Mad Box" on the basis that it was disputed by a French games company.
Slightly Mad could, of course, simply rename the console. A more significant barrier is undoubtedly the announcement of the Stadia and its cloud streaming model. After all, if Google prove they can host console quality games on a streaming service, why would consumers (and, indeed, developers) persevere with consoles?
It is to be hoped that Slighly Mad won't give up on their project altogether. As the company themselves pointed out, competition is healthy. When was the last time a company other than Nintendo, Sony or Microsoft made an impact in the console market?
If Slightly Mad are to have a go at it they'll have to convince alternative investors that a "Mad Box" could make a mark.