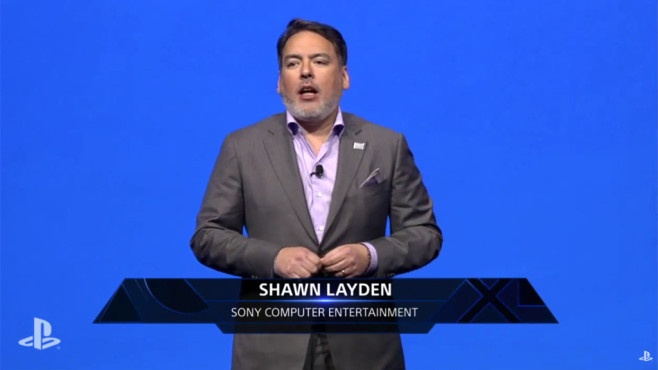 Shawn Layden has announced that he's leaving Sony. This announcement comes about a year ahead of the presumed release date for the PlayStation 5 in 2020.
Currently Shawn Layden is Chairman for Worldwide Studios for Sony Interactive Entertainment. While a specific date hasn't been set, or revealed, as of yet, Layden will be leaving this position, and the company at some point in the future.
In a statement Sony expressed their gratitude to Layden for his hard work with PlayStation over the years, and wish him luck in his endeavors in the future, whatever they might be.
The official announcement of Layden's departure came from Sony. The company explained that Layden would be leaving the company, and that they would miss his visionary leadership. They ended by describing just how deeply grateful they are to Layden for the years of service he has given to Sony.
Layden's career with Sony began in 1996, when he worked as a producer for international software development in Sony's Tokyo office until 1999. After that, he was given a promotion to the position of Vice President of Sony Computer Entertainment Europe, which is a position he stayed in for eight years and nine months.
Then in October of 2007, Layden became Sony Computer Entertainment Japan's President. Prior to his move to the Bay Area of San Francisco, he held this position for two years and nine months. After that he became PlayStation's Chief Operating Officer, which he held until March 2014.
Layden's last promotion was to SIE Worldwide Studios' Chairman, which he held from April 2016 until now. Sadly it seems as though Layden won't be with Sony for the launch of the PlayStation 5, which is meant to be launching alongside Microsoft's Project Scarlett in Christmas 2020.
Whoever Sony finds to fill the gap Layden leaves will have some big shoes to fill. Layden is well known in the industry, and by PlayStation fans, for the keynotes he's delivered at E3 and other press conferences over the years. Only someone with the same presence as Layden will be able to come close to fulfilling the role that he will leave in the future.